Check out the first photo of Anthony Hopkins as Alfred Hitchcock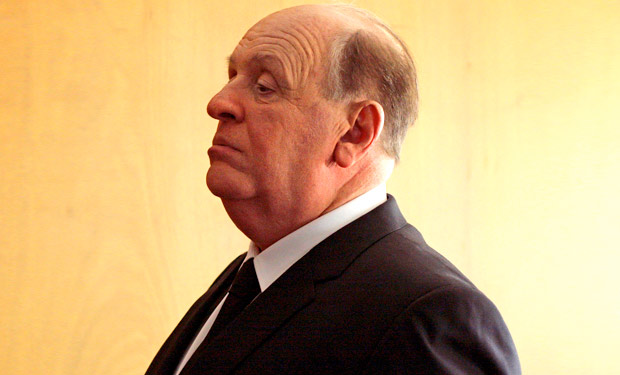 Posted by Brian Jacks on
Anthony Hopkins has been planning to inhabit the skin of Alfred Hitchcock for years, and now we have our first glimpse of the actor appeaering as the legendary horror director. The resemblance is uncanny, as is to expected from anything involved the Hollywood vet.
The photo is from Fox Searchlight's "Hitchcock," which details the love affair between Hitchcock and his wife and partner Alma Reville during the making of "Psycho" around 1960. While heavy makeup is evident, Hopkins absolutely has Hitchcock's facial expressions and general demeanor down to a tee.
No release date has yet been set for the film, which co-stars Helen Mirren (as his wife), Scarlett Johansson (as "Psycho" star Janet Leigh), Jessica Biel, Ralph Macchio and James D'Arcy.
To get a hint of what Hopkins will do with the character, check out an interview I did with him back in 2007 when he was attached to an earlier iteration of the project. While the plot details he discusses may have shifted, he does a great impression of Hitchcock.