Willem Dafoe talks "The Amazing Spider-Man," "John Carter" and "Boondock Saints 3"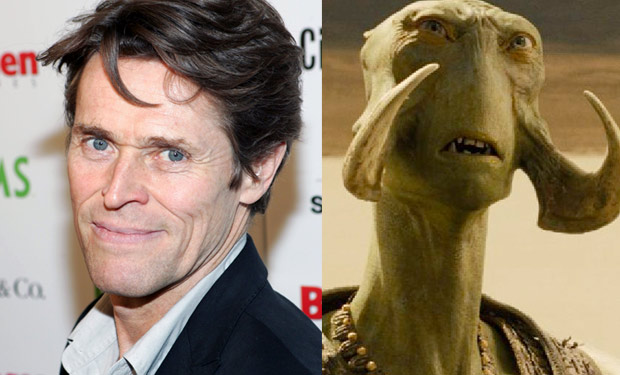 Posted by Terri Schwartz on
It's hard to believe that it's been more than a decade since Sam Raimi's "Spider-Man" first came out. Since then, we've seen a revitalized interest in the superhero genre, with big budget adaptations of X-Men, Batman and The Avengers becoming some of the highest grossing and most beloved movies of the past 11 years.
With "The Amazing Spider-Man" swinging into theaters in June, it's hard to believe that it's been give years since we last saw the web-slinging superhero on the big screen. The film has gotten stamps of approval from former franchise stars Tobey Maguire and Kirsten Dunst, so it seemed fair to ask "Spider-Man" villain Willem Dafoe whether he'd been keeping up with the reboot when we caught up with him at the 2012 Spirit Awards."
"Not really. I've been busy," he answered. "I'm kind of promoting things now because I have three films coming out, so that's mostly what I'm concentrating on."
Fair enough. After all, his next film "John Carter" comes out today, so he's likely been very caught up in the marketing for that. Dafoe called the project "interesting" and said he really enjoyed working on it.
"I play a motion capture character but it's a beautiful character and that character has a beautiful relationship with John Carter," Dafoe said of his character, an alien leader named Tars Tarkas.
In addition, Dafoe also has an Australian film called "The Hunter" coming out in April, and the movie "4:44 Last Day on Earth" being released through IFC. But we couldn't resist talking about the one franchise he's arguably best known for: "Boondock Saints."
The first film came out back in 1999 and quickly reached cult status. It took 10 years for the sequel, "All Saints Day" to be released, but it finally hit theaters in 2009. There are always rumors of another film, so we asked Dafoe if he'd heard from director Troy Duffy about possibly getting the gang back together for a third installment.
"I don't know," he said with a laugh. "Talk to Troy."
Would you want to see a "Boondock Saints 3"? Tell us in the comments section below or on Facebook and Twitter.