Will Ferrell excited about "Step Brothers 2" potential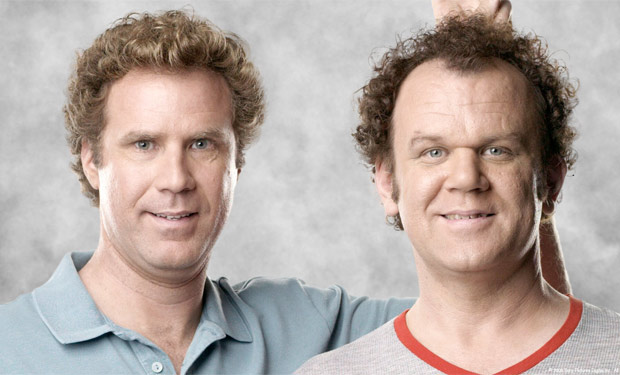 Posted by Rick Marshall on
Movie audiences were recently treated treated to a new side of Will Ferrell when he took on the role of Spanish-speaking, cattle-herding rancher Armando Alvarez, the slow-witted but heroic protagonist of "Casa de mi Padre."
And while this film featured yet another new, memorable character that Ferrell can add to his ridiculously long resume, that doesn't mean he's staying away from old favorites. When IFC spoke with Ferrell, we got a brief update on the status of "Step Brothers 2," a sequel to 2008's hilarious comedy about a pair of spoiled, 40-something adults who still live at home and are forced to cohabitate when their parents get married.
Starring Ferrell and John C. Reilly and directed by Adam McKay ("Anchorman"), "Step Brothers" was a modest success when it opened in theaters, but went on to become a big hit in the home-video market.
"I know Adam and I have been excited about — with John C. Reilly — potentially doing a sequel [to 'Step Brothers']," said Ferrell. "What's funny is that the movie has sort of risen in its stature since it's been out on DVD and pay-per-view."
"So we like the thought of that," he added.
Still, a sequel to "Step Brothers" will have to wait until Ferrell clears a few other upcoming films off his crowded schedule, including his next project, which has him starring alongside fellow funny guy Zach Galifianakis.
"This summer, a movie called 'The Campaign' will be coming out that I just finished with Zach Galifianakis," explained Ferrell. "Jay Roach is directing it. It's kind of our crazy take on modern-day politics and how insane the mudslinging has gotten."
"Then I'm kind of waiting to see what's going to be next," he said.
"Casa de mi Padre" hits theaters March 16. Chime in below or on Facebook or Twitter.