Will Ferrell announces "Anchorman" sequel will be released in 2013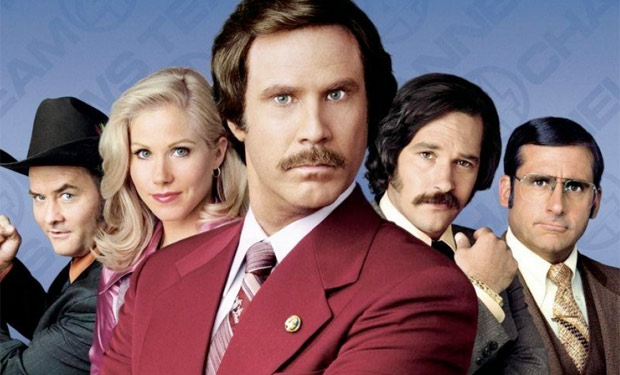 Posted by Terri Schwartz on
When you have an extraordinary sequel in the works, why announce it in an ordinary way? Will Ferrell certainly didn't think he should when he took to "Conan" last night to announce that he and the gang are working on "Anchorman 2."
Ferrell made a surprise appearance on Conan O'Brien's late night talk show as his "Anchorman" character Ron Burgundy and, after mocking O'Brien's appearance for a good minute or two, made the big reveal.
"I want to announce this to everyone here in the Americas, to our friends in Spain, Turkey and the U.K. – including England – that as of 0900 mountain time, Paramount Pictures and myself, Ronald Joseph Aaron Burgundy, have come to terms on a sequel to 'Anchorman,"' he said.
And don't think it was just some weird cruel publicity stunt. Variety has announced that the gang is in fact all back for a second round. Paul Rudd, Steve Carell and David Koechner are signed on for the sequel, which Adam McKay will co-write (with Ferrell) and direct. It's due to start filming this next year and will be released later in the year. UPDATE: McKay announced on Twitter that he and Ferrell are writing the film now and it will start shooting in February.
Until then, you stay classy, world.
Are you excited there's going to be a sequel to "Anchorman"? Tell us in the comments section below or on Facebook and Twitter.