"Wikileaks: Secrets and Lies" director Patrick Forbes talks Julian Assange at SXSW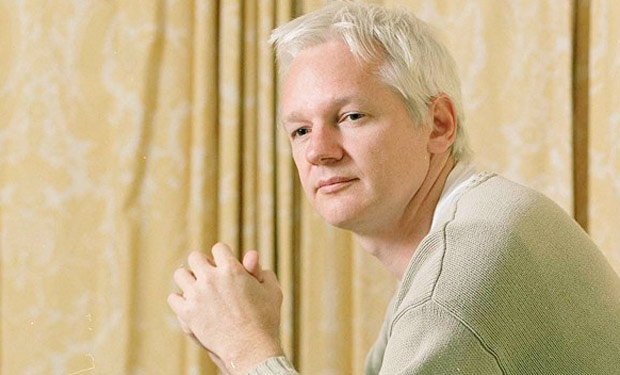 Posted by Terri Schwartz on
One of the more interesting documentaries to shake up SXSW this year is "Wikileaks: Secrets and Lies," a film that seeks to set the definitive factual account of Julian Assange and his rise to infamy thanks to Wikileaks. The 76-minute-long documentary is directed by BAFTA-winner Patrick Forbes, who took the time out of his busy SXSW schedule to chat with IFC following the premiere of his film.
Needless to say, putting together the project was a bit of a juggling act. But one of the most interesting components of Forbes' doc is that it includes interviews with the ever-elusive Assange where he talks about how Wikileaks learned about so many of the world's secrets.
video player loading
.
.
.
"He's curiously charming," Forbes said of Assange. "The funniest thing, as everyone says in the movie, is he is charming."
There were many components that came together to make Wikileaks as big a force as it became. Forbes explained that his largest difficulty with the documentary wasn't finding a way to have those components tell a cohesive story, but rather to have the people involved with Wikileaks talk about it in his documentary.
"The biggest challenge is actually getting them to appear and tell their story. Sorting it all out afterwards, that's not a challenge, that's the interesting bit," Forbes said. "The biggest challenge is getting those people to say yes, and then, once you've done that, then you can start to sort it all out."
And the story is an interesting one. Wikileaks was launched in 2006, but became a political force to be reckoned with in 2010. The story behind the websites features Assange, an American soldier who leaked private government information and was soon arrested, and a British journalist who became intrigued by the Wikileaks website and offered to assist Assange in his distribution of the information.
"So they get together, and they publish first a whole bunch documents about Afghanistan and it reveals a very dirty war. Slightly what you'd expect: assassinations squads are out there, people are being killed in the middle of the night," Forbes explained. When it is mentioned that his film is often more terrifying than actual news footage, Forbes adds, "That's what I should be doing, isn't it?"
Do you want to see "Wikileaks: Secrets and Lies"? Are you intrigued by this behind-the-scenes tale of the infamous website? Tell us in the comments section below, and make sure to follow all of our SXSW coverage here or on Facebook and Twitter.