"The Hunger Games" Wes Bentley and Toby Jones talk beefed up roles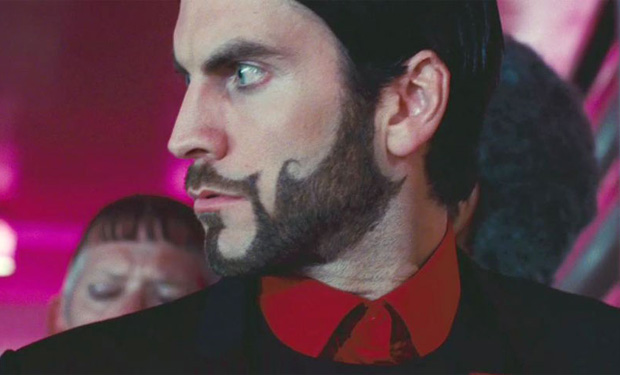 Posted by Terri Schwartz on
As we teased in our editorial earlier this week about "The Hunger Games," quite a few of the characters in the story get their roles significant beefed up from their parts in the book. Chief among them is Wes Bentley who plays Seneca Crane.
IFC was lucky enough to catch up with Bentley on "The Hunger Games" red carpet Monday night and talk to him about his significantly improved role. "I was surprised and flattered and excited," he said of finding out his larger storyline. "I felt a responsibility there and I liked it, and I think what turned out I'm very happy with."
Seneca's last scene in the movie is particularly powerful, and something that wasn't specifically included in the novel. We were curious about where the origin of the sequence came from, and Bentley said he wasn't the person to ask.
"I couldn't say exactly, but Gary [Ross] is sort of the mastermind," he said. "[Author] Suzanne [Collins] was always there, so everything kind of went through Suzanne.
Toby Jones's Claudius Templesmith also got a big increase in the film. While he isn't necessarily any more significant to the storyline, he at least gets a lot more screen time as the Hunger Games' announcer. It also means he got to spend a lot of time with Stanley Tucci, who plays the Games' interviewer Caesar Flickerman, which was something Jones was very excited about.
"Stanley's an actor I look up to. He's a character actor," Jones said. "I'm lucky enough to in American movies, and he's the type of actor you sort of want to be."
Are you intrigued by these beefed up "The Hunger Games" roles? Tell us in the comments section below or on Facebook and Twitter.