Wes Anderson's "Moonrise Kingdom" to open 2012 Cannes Film Festival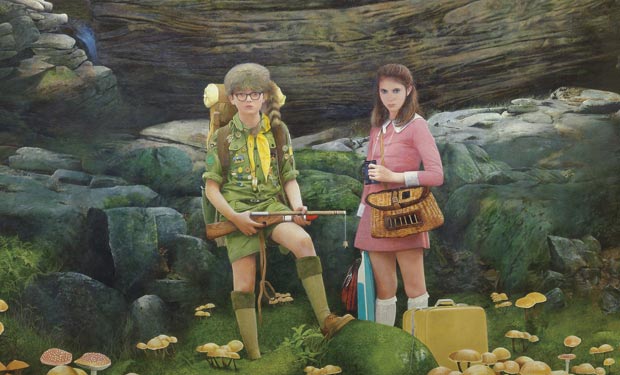 Posted by Aubrey Sitterson on
Anyone concerned that this year's Cannes film festival might not have the appropriate levels of candy-colored, symmetrical camera shots, Bill Murray or all-around quirk can now rest easily. The event will open with Wes Anderson's new film "Moonrise Kingdom," frontloading Cannes with all of the above, and if we had to bet on it, probably a Kinks song or two as well.
The newest film from the "Royal Tenenbaums" director will open the 65th Cannes festival on May 16 at the Grand théâtre Lumière of the Palais des Festivals. The movie is filmed from a script by Anderson and Roman Coppola, the son of legendary director Francis Ford Coppola, and features Anderson film vets Bill Murray and Jason Schwartzman, as well as Bruce Willis, Edward Norton, Frances McDormand and Tilda Swinton.
The Cannes press release describes "Moonrise Kingdom" as recounting "a tormented and surprising story of children and adults during the stormy days of the summer of 1965," and can be read in full over at Deadline. The first trailer for the movie, which can be seen below, hit last month and while it looks exactly like you might expect an Anderson film starring Norton, Murray, Willis et al., there's actually not much wrong with that in our opinion.
Of perhaps more interest than even the trailer, however, is the film's poster, which was just released yesterday. Though it has as its focal point the two child stars of the movie, Jared Gilman and Kara Hayward, the margins go a long way toward establishing an aesthetic and tone that will be familiar but nonetheless exciting to fans of Anderson's work. The poster can be seen below, but for additional images from the film, make sure to check out Slash Film.
Are you looking forward to "Moonrise Kingdom"? Tell us in the comments below or on Facebook or Twitter.