Coming Soon to IFC: R. Kelly's "Trapped in the Closet: The Next Installment"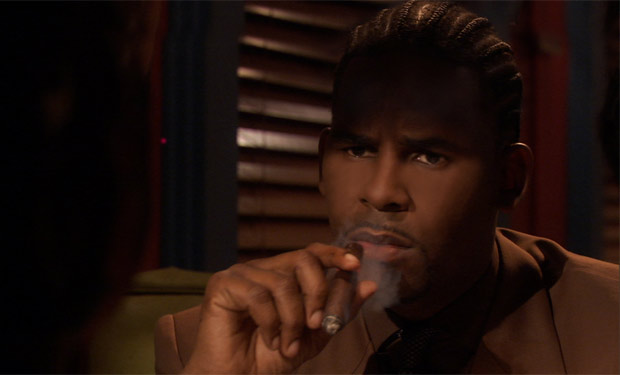 Posted by Melissa Locker on
In 2005, multi-platinum recording artist R. Kelly launched a cultural phenomenon with the mega-hit urban operetta "Trapped in the Closet." The show defies categorization. Part contemporary movie musical, part urban soap opera, part epic music video, part independent film, this groundbreaking series unfolds like a juicy tabloid story, full of suspense, mystery, drama and packed with unexpected twists and turns.
Fans and critics alike applauded the unique series filled with over-the-top characters and complex story lines, all set to a sexy R&B groove. Viewers demanded more, and R. Kelly delivered again and again with brand new characters and plot twists and 22 chapters of whatever was going on inside R. Kelly's rich interior world.
The premiere chapters were a suspenseful, mysterious, humorous and dramatic story, packed with cliffhangers and unexpected twists and turns. Now, Sylvester, Rufus, Cathy, Gwendolyn, Bridget, Big Man, Rosie the Nosy Neighbor, Twan and Pimp Lucius are back! This year, the crew reunites on IFC in the next installments of R. Kelly's continuing hip hopera about a group of characters interconnected by sexual exploits, little people and a mysterious package.
TRAPPED IN THE CLOSET is produced by Sylvester Films and Fuzzy Bunny Films; R. Kelly executive produces, writes, stars, and co-directs with Jim Swaffield; Ann Carli is the producer. For IFC, the show is executive produced by Jennifer Caserta, Debbie DeMontreux, Christine Lubrano and Evan Shapiro.
Check below for a teaser of the third installment.
video player loading
.
.
.