"Total Recall" teaser shows off a futuristic world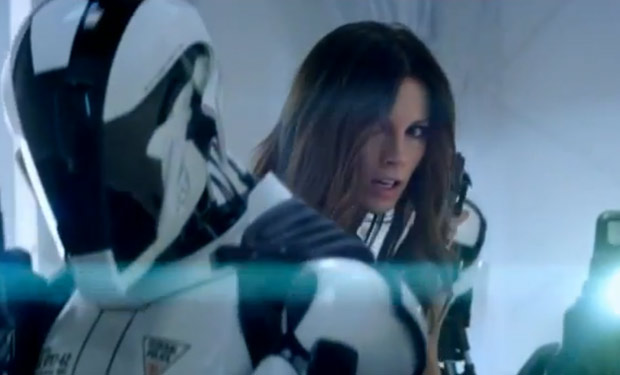 Posted by Terri Schwartz on
Following the current Hollywood trend of releasing a teaser for an upcoming trailer release, a 30-second video has been released in anticipation of Sunday's "Total Recall" full-length trailer premiere. Even though there's not much here to go on, the teaser does offer a good sense of what fans can expect from Len Wiseman's upcoming remake of Philip K. Dick's short story, "We Can Remember It For You Wholesale."
From what we can see, this incarnation of "Total Recall" looks to be a lot closer to "Minority Report" than it is to the 1990 Arnold Schwarzenegger version of "Total Recall." The special effects don't look completely polished yet, but we like the futuristic world the film is showing off.
There's not too much character development to go off of in the quick teases of footage in this video, but it looks like Kate Beckinsale is going to be front and center in the film instead of its other female star, Jessica Biel. If this version of "Total Recall" is going to take a page out of the Schwarzenegger version, then there's probably a lot more to Beckinsale's role as Colin Farrell's wife than meets the eye.
The full-length trailer will be shown during the Boston Celtics/Miami Heat NBA game on Sunday and will appear on Apple in its extended form soon after. Hopefully the full-length trailer will offer more by the way of story than this teaser did, and also give us some good looks at costars Biel and Bryan Cranston.
"Total Recall" hits theaters on August 3.
What do you think of the small amount of footage shown in this trailer teaser trailer? Tell us in the comments section below or on Facebook and Twitter.