Is it too early to start predicting next year's Oscars?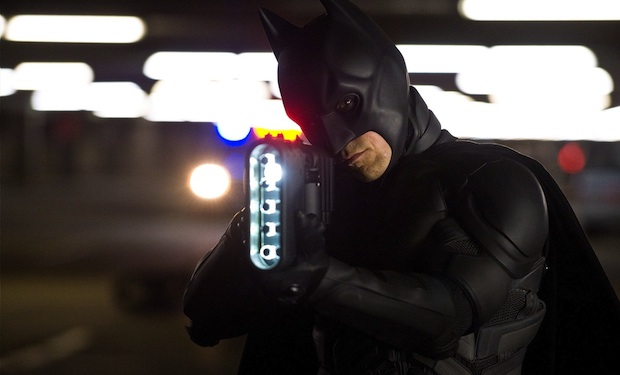 Posted by Matt Singer on
The Atlantic, The Playlist and The New York Times all have them: 2013 Oscar prediction pieces. Predicting next year's Oscars within days of this year's Oscars? Isn't that a little early? In a word: yes.
True, it's useful to get a quick look at the big prestige movies coming our way this calendar year, to put them on our radar for when they begin to crop up in the fall. But the fall is still a long ways away. Some of these movies (like Terrence Malick's upcoming project with Ben Affleck) don't have release dates yet — or even titles (like Terrence Malick's upcoming project with Ben Affleck) — and could easily wind up getting pushed back to the 2014 Oscar race (like Terrence Malick's upcoming project with Ben Affleck). Since no one has seen any of these movies it is basically just a guessing game: look at the calendar, see which movies have the best creative pedigrees, and fire away. "The Dark Knight Rises" for Best Picture? Sure, why not. Best Adapted Screenplay? Uh, let's see if we can understand the words coming out Tom Hardy's mouth first.
Anyone who tried the Oscar prediction game at this time last year would have been way off: who would have called "The Artist," a tiny silent film from France that hadn't premiered anywhere, to win Best Picture? No one. At this point in the 2009 Oscar race, "The Hurt Locker" had just lost at the Spirit Awards, where it gambled on nominations prior to its theatrical release, and looked dead in the water. Meanwhile "Avatar" still sounded like the craziest of crazy gambles by James Cameron. Did anyone predict that horse race? At this point, no.
These pieces are endemic of a strange, and relatively new impulse in the world of movie journalism: the drive to extend "Oscar season" until it lasts the entire year. This is almost certainly a function of the number of websites devoted to Oscar coverage, which serve an important (and very ad-friendly) niche for a good third of the year and then need to justify their existence the other eight months. If you work on one of those sites, this has to be the toughest week of the year to fill: people are burnt out on Oscar talk (can you tell I'm burnt out on Oscar talk?!?), but you've got to fill the space somehow. Hence, mega-early predictions.
I was a guest on the /Filmcast this week, where we dissected the Oscar broadcast and awards (for this year, I want to be clear about that). And one thought occurred to me as we all piled on "The Artist." This was a film I enjoyed when I saw it — not enough to declare one of the best pictures of the year, but enough to feel like it was a satisfying movie. Yet by late February, it had been the presumptive Best Picture frontrunner for so long that I was completely sick of reading and talking about it. Now that it's the best film of 2011, I'm sure I never want to hear about it ever again, much less watch it again. These professional Oscar prognosticators are so good at their jobs that they've have taken a lot of the guesswork out of the Academy Awards. They've killed the suspense, and a little bit of the fun. Would I have been happier with "The Artist" as a Best Picture winner if it hadn't been talked to death for the last six months? Maybe. What movie could hold up to that much scrutiny?
So maybe let's hold off on the predictions for now. The Toronto Film Festival, in early September, feels like a better place to start this conversation. At this point, it's just a lot of empty talk.
Do you like reading next year's Oscar predictions now? Tell us in the comments below or write to us on Facebook and Twitter.