"Chronicle" director to take on graphic novel adaptation "The Red Star"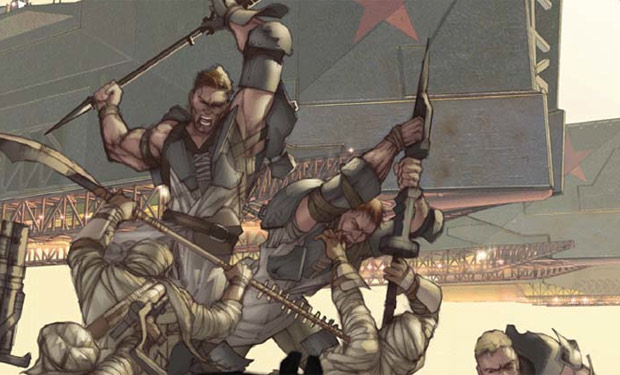 Posted by Aubrey Sitterson on
Since the release of "Chronicle," the rumor mill has been abuzz about the film's director, Josh Trank, which is no huge surprise, seeing as he parlayed a $12 million film into an impressive $116 million gross. But now, his first post-"Chronicle" project has been made official, as he will direct the film adaptation of the graphic novel "The Red Star."
Previously, Trank has been rumored to be considered for a number of superhero-based projects, including a rebooted "Fantastic Four," as well as a "Spider-Man" spin-off focusing on the fan-favorite 1990s antihero "Venom." But now, Deadline is reporting that Trank will be taking the director's chair on a less well-known comic book property.
Originally written and drawn by Christian Gossett, "The Red Star" is set in a post-World War II USSR, where futuristic technology mixes with magic and sorcery. The series ran four volumes and also spawned a video game of the same name for PlayStation 2, PSP and the iOS. The book received rave reviews both for its original story and its use of mixing traditional pencils with computer-generated animation. Currently, the film is set to be scripted by Jason Rothenberg, who recently wrote the new "Twilight Zone" movie.
What do you think of Trank's involvement with "The Red Star?" Will you head to the theaters for the alternate history Soviet tale? Tell us in the comments below.