"The Muppets" DVD trailer spoofs "The Hunger Games"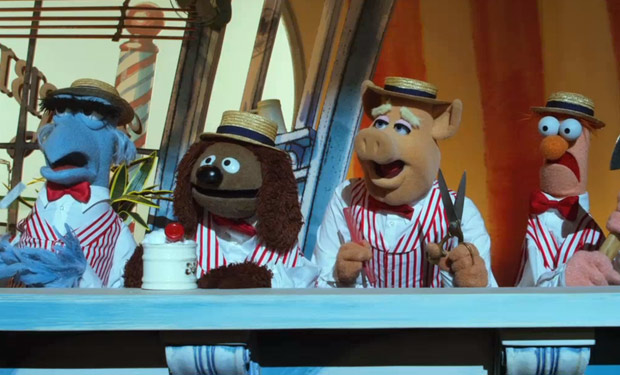 Posted by Terri Schwartz on
Considering the fact "The Muppets" is headed to store shelves only three days before "The Hunger Games" hits theaters, it should come as no surprise that the hilarious marketing team behind the project has decided to spoof the upcoming blockbuster film in their latest promotion for "The Muppets" DVD.
The new teaser, entitled "Feel the Hunger," perfectly matches the first theatrical "Hunger Games" trailer. Having seen "The Muppets," it's really clever how they matched up actual scenes and footage from that movie and turned it into a very appropriate spoof of "The Hunger Games" teaser. There's a reason that "The Muppets" did so well in theaters, and its playful relationship with pop culture is a large part of it.
Here's "The Muppets" home video trailer below:
And here's the actual "Hunger Games" trailer for comparison.
"The Muppets" is due on DVD and Blu-Ray on March 20, and "The Hunger Games" premieres in theaters on March 23.
What did you think of the new "The Muppets" promo spot? Tell us in the comments section below or on Facebook and Twitter.