"Wrath of the Titans" screenwriter offers updates on "The Flash," "Jonny Quest," and "Bleach" movies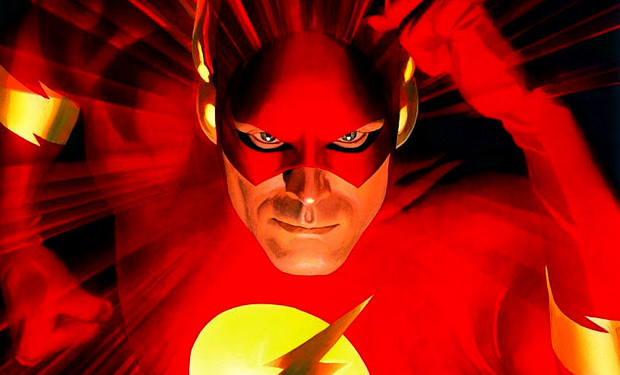 Posted by Rick Marshall on
In "Wrath of the Titans," screenwriter Dan Mazeau authored a tale of characters who overcome great odds in battles against all manner of mythological creatures. And while some might find the universe of Greek legends a little overwhelming, Mazeau appears to be right at home crafting tales of fantastic heroes and villains.
During the recent press junket for "Wrath of the Titans," IFC asked Mazeau for an update on some of the other projects he's working on these days, including films based on DC Comics' scarlet speedster The Flash, classic kid adventurer Jonny Quest, and the popular manga and anime series "Bleach."
"Warner Brothers is in the process of figuring out what their method is for releasing their superhero movies," said Mazeau when asked about his script for a live-action movie based on The Flash. "They had 'Green Lantern' come out, and I think 'Flash' is high on the list of what would be next."
"It's a matter of a lot of things coming together — the right story and the right filmmaker and the right sort of visual approach to Flash, because he can't just be a guy who runs fast," he said of the project, which would feature the Silver Age version of the character, Barry Allen. "That was important to me while I was writing my script. Fingers crossed, though — hopefully there will be some news soon."
As for "Jonny Quest," his screenplay based on the 1960s cartoon about a boy who accompanies his father on adventures around the world, Mazeau said the project has a few obstacles to overcome before it can find its way to the screen — specifically, finding the right actor to play the title character.
"It's difficult for a movie to come together," said Mazeau. "You have to get the right pieces. One of the challenges with 'Jonny Quest' is that you have a lead who's a young kid. The movie stars that are young kids are few and far between, but Dan Lin and the guys over at his production company are working on it and hopefully there will be something soon."
"It's a cool one, though," he added. "I think it's something that could make for a real amazing movie if done right. 'Jonny Quest' combines all this amazing wish fulfillment as a kid, but also there's real danger to it. There's real weight to it. People die in the 'Jonny Quest' cartoons. I think 'Spy Kids' was fun, but it's lighter than what 'Jonny Quest' would be. Making sure it has a little edge to it was important to me, and I know it was to Dan and the other producers, too."
While the two aforementioned projects are in a state of limbo at the moment, Mazeau seemed hopeful about the momentum behind "Bleach," a film based on Tite Kubo's celebrated manga and anime series about a teenager who inherits the powers of a "soul reaper" to fight demons and ferry spirits between this world and the afterlife.
"I love 'Bleach!' 'Bleach' is awesome," laughed Mazeau. "It's been a long process getting to write the script. Getting the rights from the Japanese company that owned them was a complicated process. But early on we set down with Tite Kubo the creator and the publisher of the series, and we had a long meeting, making sure we're respectful to the property. Nobody wants to, well… Let's just say that if you enjoyed [the live-action] 'Dragonball Z' movie, that's great, but I thought it was a noble effort that ultimately didn't succeed. That's what we're trying to avoid. We want to make sure this movie lives up to what the manga is."
"I'm currently working on 'Bleach' and the idea is to set it in Japan and really be respectful to the source material," he added. "It's an amazing story. I've been shorthanding it as an 'action-adventure Sixth Sense,' but obviously on a bigger canvas than that. So I'm incredibly excited about that. It's a good one."
"Wrath of the Titans" hits theaters March 30, and stars Sam Worthington, Liam Neeson, Ralph Fiennes, Edgar Ramirez, and Toby Kebbell. Keep an eye on IFC.com for more from the "Wrath of the Titans" press junket.