SXSW 2012: "The Cabin in the Woods" cast recall their "trippy" auditions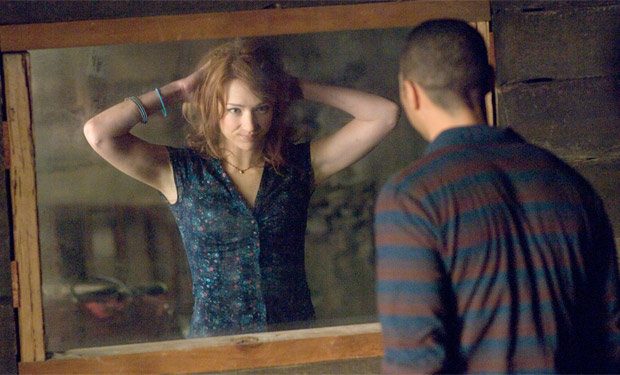 Posted by Terri Schwartz on
So you want to know what "The Cabin in the Woods" is about? Well, get in line.
IFC caught up with the cast after the premiere of the film at SXSW and found out that even they had no idea what the film was actually about when they auditioned for it. And apparently those audition sequences included some pretty off-the-wall scenes.
"The thing is, I think for all of us, when we auditioned for the movie, we were given fake sides, so not of the scenes that we auditioned with are actually in the movie, and they're all crazy," Kristen Connolly said.
video player loading
.
.
.
The scenes they acted out during their auditions involved pterodactyls, locker rooms, a man-eating jacuzzi and an angry molesting tree. Fortunately, those strange scenes gave the actors a good sense of the high quality of writing they could expect from the rest of the movie.
"Those guys are such insane writers and have such a prolific imagination that they can just throw away amazing, amazing ideas. They wrote the script 'Cabin' in three days," said Jesse Williams.
Sounds like all the more reason for us to be excited for the film's upcoming release. The recent trailers and images from the project have shown that this isn't your mother's horror film, and the gleeful response following the SXSW screening seemed to strengthen that sentiment. Unfortunately, we'll have to wait until April 13 to see "Cabin" when it hits theaters nationwide.
Excited for "Cabin in the Woods" as well? Tell us in the comments section below or on Facebook and Twitter.