"The Avengers" will close out Tribeca, plus thoughts from Joss Whedon and Robert Downey Jr.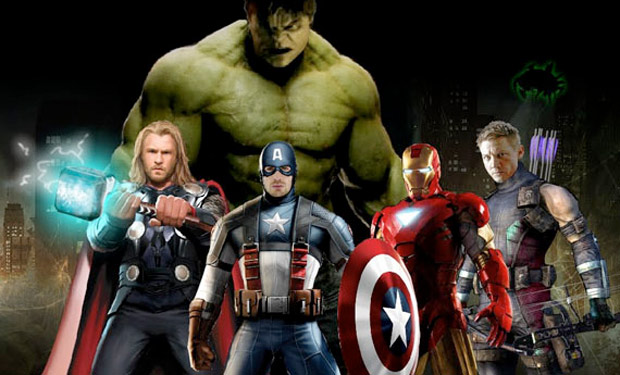 Posted by Terri Schwartz on
"The Avengers" is a little bit more than a month away from its release date, and the buzz surrounding the film has reached fever pitch. Today we have a whole bunch of news surrounding the movie that should appease even the most rabid fan for at least a day. Hopefully.
Up first, the Tribeca Film Festival has announced that "The Avengers" will close out the fest on April 28. Local police officers, firemen, first responders and military personnel have been invited to attend the screening as "local heroes," and also will have a chance to meet the cast.
In other news, Joss Whedon recently sat down with GQ UK to discuss "The Cabin in the Woods," "The Avengers" and Shakespeare. The entire interview is very interesting, but Whedon makes some comments about "The Avenger" in particular that caught our eye.
"With this film it was always a question of if the audience was going to go through this, making sure the Avengers went through it as well: really testing them, not just watching them punch people for two hours," he said. "It is big because it is by necessity big – it's not spectacle for its own sake and I'm not good at that. They wouldn't hire me for that, they'd get another guy… I don't think people will watch 'Avengers' and say 'Oh, it's entered into the baroque stage and it's too much.' I believe in the story and the people that I work. I'm just excited for everybody to see all the fun I've had."
And he wasn't the only one talking about the upcoming film. ComicBookMovie.com caught up with Robert Downey Jr., who offered some thoughts — albeit more concisely than Whedon — on "The Avengers."
"I feel like a big brother to Scarlett [Johansson]," Downey said. "Chris Hemsworth has the whole package. Jeremey Renner is a serious actor who doesn't take himself too serious at all."
When asked how it was working with Whedon, Downey said, "Perfect. During a scene, I could say 'Is this right?' Ten minutes later he had three pages of options for me to try."
Last but certainly not least, Marvel has released a whole slew of behind-the-scenes pictures from the set of "The Avengers." You can check them out over at /Film.
Are you excited for "The Avengers" to hit theaters on May 4? Tell us in the comments section below or on Facebook and Twitter.