New "The Avengers" photos and featurette assemble for hungry fans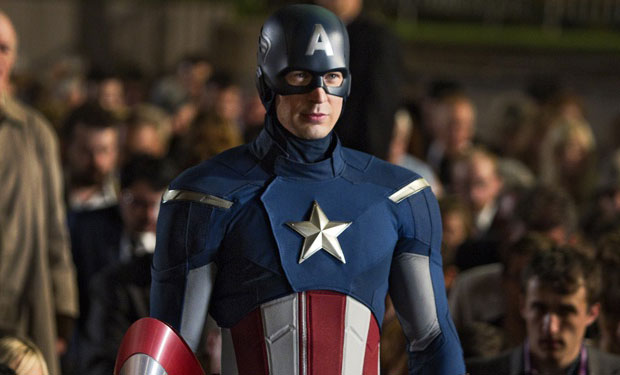 Posted by Aubrey Sitterson on
Sure, "Hunger Games" just had the third biggest domestic box office opening weekend in history, and the largest non-summer opening, but that's so two hours ago. Why keep living in the past when you can start freaking out about the next, most likely records-shattering hit action film, "The Avengers," with a slew of a new just-released photos?
Written and directed by geek icon Joss Whedon ("Firefly"/"Serenity", "Buffy the Vampire Slayer"), the superhero flick features an ensemble cast including Robert Downey Jr., Samuel L. Jackson, Scarlett Johansson, Chris Hemsworth, Chris Evans, Jeremy Renner, Mark Ruffalo and Tom Hiddleston. Judging from how popular its been, chances are you've already seen the Avengers in action courtesy of the trailer, but now you can get a closer look at the characters' costumes and the actors portraying them.
The photos show off all the principle characters, including Captain America, Thor, Tony Stark, Black Widow, Bruce Banner, Hawkeye, Nick Fury and even the film's big bad, Loki. In fact, the only things missing from the images are shots of Downey Jr. in the Iron Man armor and Mark Ruffalo all CG'ed up as the Hulk. While we're still not fully onboard with the changes made to Captain America's suit since the 2011 movie (still our favorite Marvel flick), the costuming is pretty impressive here – iconic and heroic while still remaining largely believable.
If that wasn't enough to get you through your Monday, a new featurette about how the Avengers came to be assembled, on and off screen, was just released, with the actors, producers and director Joss Whedon talking about their passion for bringing "Earth's Mightiest Heroes" to the big screen.
What do you think of these newest "Avengers" photos? Tell us in the comments below or on Facebook or Twitter.