SXSW 2012: Director Nelson George talks Magic Johnson and "The Announcement"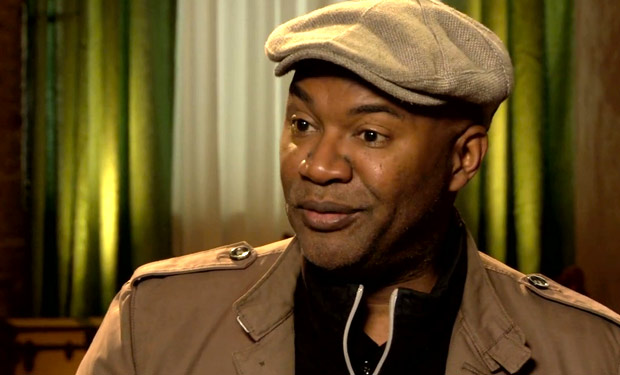 Posted by Terri Schwartz on
It's been more than two decades since Magic Johnson made his shocking announcement that he was HIV positive, but the impact of that event still can be felt today. Director Nelson George decided to channel that continued relevance by teaming up with ESPN and NBA Entertainment to create a documentary that takes a look back at Johnson's life-changing announcement.
Appropriately titled "The Announcement," George's film was shown at SXSW earlier this week. IFC was lucky enough to get a chance to catch up with the director and talk about why he decided that this was the right time to get Johnson to tell his story.
"For years many people had been coming at Magic to tell the backstage story of those events in November 1991. He was reluctant to go back," George explained. ESPN really went after him this year because the 20th anniversary was last November. Around Labor Day, he agreed to do it."
video player loading
.
.
.
The film not only chronicles the actual announcement, but also shows the fallout after Johnson revealed he had AIDs. George recounts that people were quick to shut themselves off to Johnson, even going as far as calling his manager and telling him that Johnson was never to come to their restaurant again.
When Johnson revealed he had AIDs in 1991, it was considered a death sentence. But by being such a public face of the disease and also continuing to be healthy, some believe that Johnson has taken the fear out of HIV.
"He says he's been the gift and the curse," George said. "I think one reason he wanted to do the film now was to reawake the conversation about the virus. The truth is it's not part of the national political dialogue on election year, it's not on the front page of newspapers. Fifty to sixty thousand Americans every year are affected, and this has been pretty consistent for the past 10 years. We need to be out here educating young people, and I think the film for Magic and myself is a form of advocacy, about awareness for HIV."
Do you plan on catching this film? Tell us in the comments section below or on Facebook and Twitter.