Tenacious D returns in short film "To Be The Best"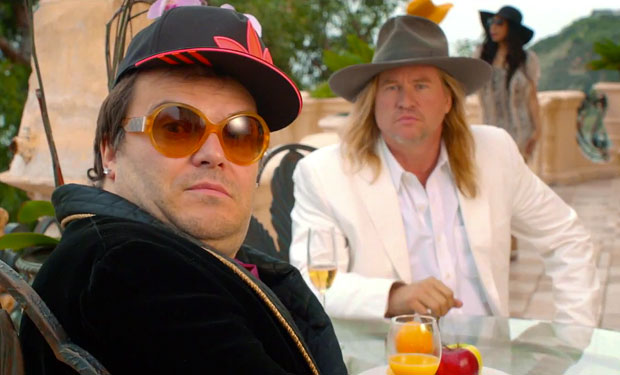 Posted by Terri Schwartz on
The D is back, and they are triumphant.
It's been six years since "Tenacious D in The Pick of Destiny" hit theaters and, subsequently, bombed. The band has been quiet ever since, with Jack Black focusing on his movie career and Kyle Gass doing, well, something. Over the past few years, Tenacious D has teased that a new album called "Rize of the Fenix" would be on its way, and now it finally has a set release date: May 15.
To celebrate the band's long-awaited return, Tenacious D put together a short film called "To Be The Best" that chronicles their return to rock god status. And, in true D fashion, it includes plenty of hilarious celebrity cameos.
"Some call them kings. Others call them gods, but one thing that everyone agreed on was that Tenacious D was more talented than the Beatles, Stones and Zeppelin combined," Maria Menounos says in a joke "Extra" feature.
The video goes on to explain Tenacious D's disintegration following the failure of "Pick of Destiny" and the band's subsequent revival thanks to the sacrifice of a beloved '80s star and a very, very long hug. We don't want to spoil too much of the film, but let's just say it ends with Josh Groban training Gass and Black from books called "Blowing Fucking Minds for Idiots" and "Impregnating Ears for Idiots." Awesome.
Do you plan on picking up "Rize of the Fenix" when it hits stores on May 15? Tell us in the comments section below or on Facebook and Twitter.