IFC at SXSW: Interviews this week with Johnny Knoxville, Willem Dafoe, Ziggy Marley and more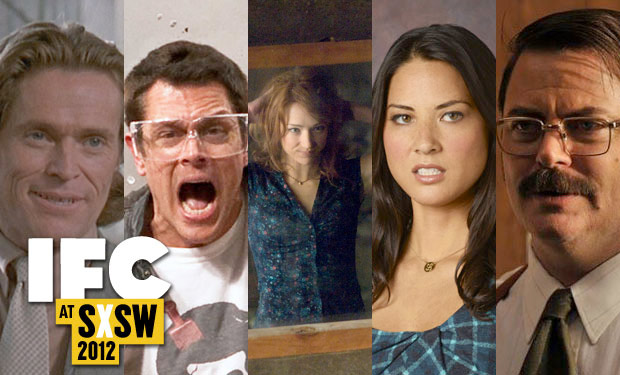 Posted by Terri Schwartz on
Can't attend South by Southwest this year? IFC Fix has got you covered! We've set up camp in Austin to bring you the latest and greatest interviews and stories from the film and music festival. Over the next couple of days, you'll be able to find interviews and performances right here to make it feel like you are actually in the midst of the madness that is SXSW. Want to feel even more like you're there? Post your questions for our guests in the comments below to be a part of the interviews.
IFC will be catching up with the folks behind "Cabin in the Woods," Ziggy and Karen Marley and the rest of the people who helped them make "Marley," the director and writer of "Casa de mi Padre," and plenty more. If you're a fan of folks like Nick Offerman, Willem Dafoe, Juan Carlos Fresnadillo, Mumford & Sons, Matt Lucas, Paul Schneider, Johnny Knoxville and Olivia Munn, you should definitely stay tuned over the next few days.
Remember to post your questions for our guests in the comments below! For everything you need regarding SXSW and more, keep checking in to IFC Fix and follow us on Facebook and Twitter.