SXSW 2012: Ziggy Marley on why "Marley" director Kevin Macdonald was the man for the job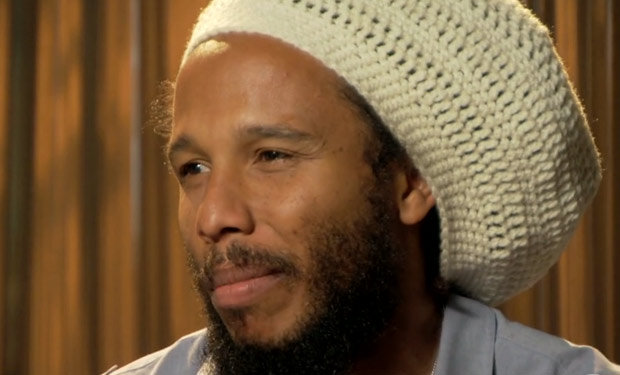 Posted by Terri Schwartz on
It was always going to require a lot of effort to document the life of Bob Marley on film. So it should come as no surprise that Ziggy Marley spent a lot of time and effort finding the right director for the job.
IFC caught up with Marley at SXSW where he was promoting the film "Marley" with director Kevin Macdonald. Marley explained that he knew from the moment he met Macdonald that he was the right man to helm a documentary about his famous musician father.
video player loading
.
.
.
"Because he was the man for the job. He just was," Marley said of Macdonald. "I met Kevin and we talked and that was it. I mean, I knew what he had done before and that he had done documentaries before, but I think it's mostly when you meet someone and you talk to them and what kind of vibe you get from them, and then that's how you know."
It turns out that the duo spent a lot of time trying to figure out the right way to approach the documentary. It's up to viewers to decide whether or not they found the right way to do so, but Macdonald said he was satisfied with the end result.
"I remember I said to Ziggy the first time he talked about it, he said, 'How are you going to tell the story?' and I said, 'Well, I don't know. We should go out and talk to everybody who's willing to talk to us who was intimate with Bob and will tell us something' and then figure out from what they said what the story should be," Macdonald explained. "And that way, I guess, we discovered all sorts of new things."
Are you looking forward to seeing "Marley" when it hits theaters? Tell us in the comments section below or on Facebook and Twitter.