SXSW 2012: The Suckers interview and performance of "Chinese Braille"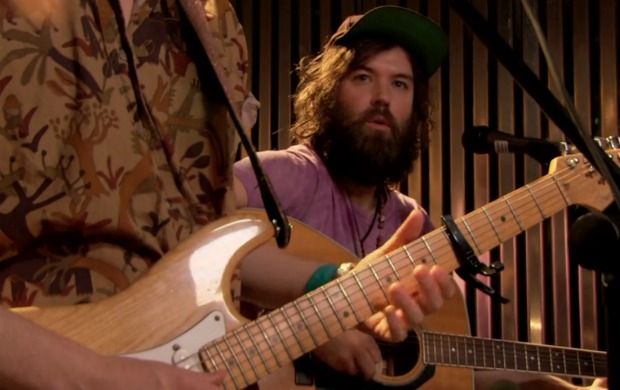 Posted by Melissa Locker on
The Suckers are one of those bands that a lot of people know, but no one wants to talk about, because they are so good, people want to keep them to themselves. The Brooklyn-based foursome brings to mind early Talking Heads as well as David Bowie, but the band finds grooves all their own with exuberant melodies and psychotropic hooks. Similarly, the Suckers' predilection for three-part vocals begs references to Animal Collective, but the group is wholly original in their freeform and rowdy style. Their initial EP was impressive enough for MTV, to name Suckers their "breakout band of 2010," and luckily the band has continued to live up to their promise and their reputation.
The Suckers stopped by IFC's studio at SXSW 2012 for an acoustic performance of their song "Chinese Braille" off their new release "Candy Salad.":
video player loading
.
.
.
After their set, The Suckers sat down with IFC's music host Chris Keating of Yeasayer. Fun fact, Anand Wilder, also of Yeasayer, produced the band's first EP.
video player loading
.
.
.