SXSW 2012: The Drums interview and performance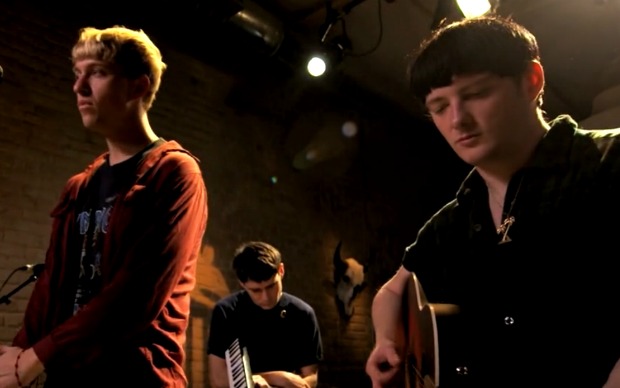 Posted by Melissa Locker on
While The Drums' hail from Brooklyn now, their Florida roots are evident in their beachy tunes. Their debut EP, aptly titled "Summertime!" earned the band a bunch of well-deserved buzz back in 2009. Their self-titled debut 80s inflected full-length delivered on their promise of the perfect and breezy soundtrack to a summer day. Now with their dreamy but darker sophomore album "Portamento," The Drums are proving that they were no one-album wonder. Their new songs show a band in the process of growing into their sound. While their songs are still recognizably winsome and treading the same sonic landscape as their earlier work, the band seems to be less intent on inspired retro stylings and more on developing their own careening keyboard-and-guitar driven sound to great effect. Their new album offers more than just a cinematic backdrop and instead offers listeners a peek into the wonderfully eclectic, and slightly dark world of The Drums.
The group stopped by IFC's studio at SXSW 2012 and performed an acoustic version of their song "Days":
video player loading
.
.
.
After their performance, Jonathan Pierce and Jacob Graham, a.k.a. The Drums talked to IFC's music host Chris Keating (of Yeasayer) about their long friendship, their stage presence, and who they consider the best musician in the world.
video player loading
.
.
.