SXSW 2012: Polica Deliver An Arresting Performance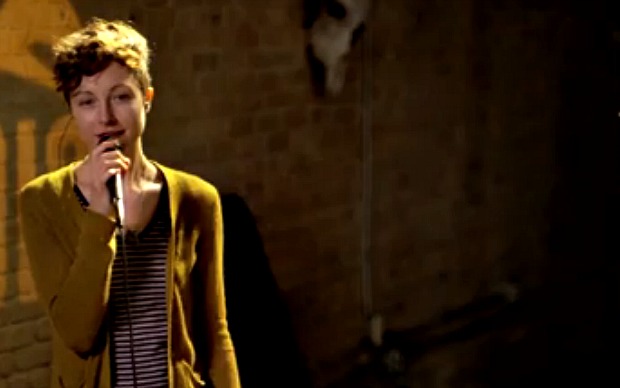 Posted by Melissa Locker on
Polica are one of those buzzed about bands that arrive at SXSW on a wave of whispers about their talent. But that's what happens when Grammy-winning artist Bon Iver (himself a buzz band) name check you as "The best band I've ever heard." It's all pretty impressive for a nearly-brand new band out of Minneapolis.
The band started as a collaboration of Channy Leaneagh and ex-Gayngs impresario Ryan Olson and have since added bassist Chris Bierden and drummers Drew Christopherson and Ben Ivascu. Polica (pronounced POE-LISA) pair a drowsy, drum-driven background with Leaneagh's heavily distorted vocals to create beautifully fuzzy songs that bore into you. The busy band stopped by IFC at SXSW for an acoustic version of their dreamy, slow burn of a song, "Wandering Star."
video player loading
.
.
.