SXSW 2012: Nada Surf interview and acoustic performance of "Looking Through"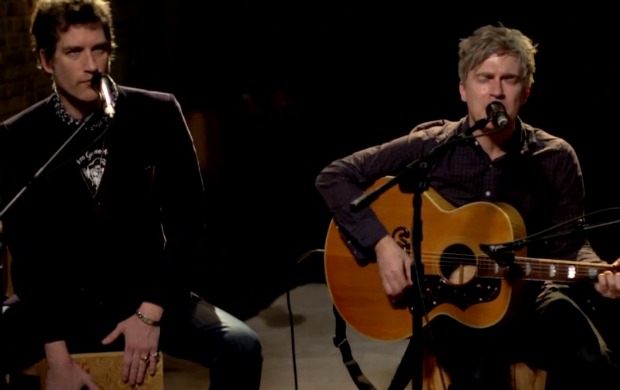 Posted by Melissa Locker on
Nada Surf has been making waves with their music since they formed way back in 1992 in New York City. Their song "Popular" was the summertime anthem of 1996 and introduced the band's chilled out rock sounds to a broader audience. But Nada Surf is no one-hit wonder and the band has released seven strong albums and steadily built their fan base by constantly criss-crossing the country on tour. The trio, lead by Matthew Caws, has continued peddling their no-frills power-pop over two decades and they show no signs of slowing down. Which is a good thing when a band consistently produces stunning chords and choruses over and over again.
On the eve of their upcoming tour (which kicks off March 20th in Los Angeles, CA at the Music Box) in support of their latest album "The Stars Are Indifferent To Astronomy", Nada Surf swung by IFC's studio at SXSW 2012 for an acoustic performance of their song "Looking Through."
video player loading
.
.
.
After their incredible acoustic performance, the band sat down to talk shop with Yeasayer's Chris Keating, the IFC music host for SXSW 2012:
video player loading
.
.
.