SXSW 2012: "Shut Up and Play the Hits" directors talk working with LCD Soundsystem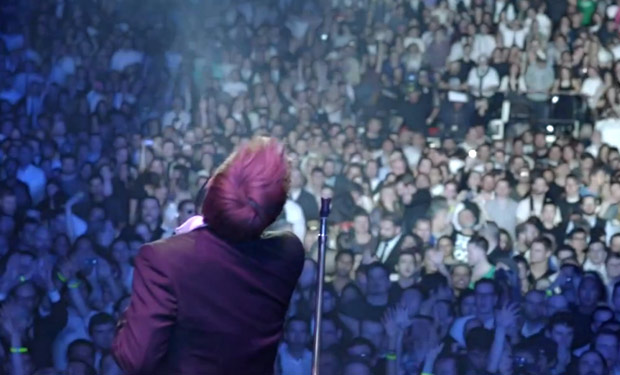 Posted by Terri Schwartz on
There are many documentaries being shown at SXSW this year, but one that fans are most excited for is the LCD Soundsystem film "Shut Up and Play the Hits." Directors Will Lovelace and Dylan Southern documented the final performance the hit band played at Madison Square Garden in 2011. It shows the effect the finale had on the band as well as those around them.
IFC was lucky enough to catch up with Lovelace and Southern at the film festival to get their take on presenting the documentary at the event dedicated to film and music. Unsurprisingly, it received a great response at its premiere.
"We had a huge sound system at the venue where we showed the film the other night, and it felt like being at Madison Square Garden again," Lovelace said. "It was so loud, it was insane."
video player loading
.
.
.
It would have been easy just to have had their film be a straight retelling of LCD Soundsystem's last concert, but Lovelace and Southern made a point to have it be more than that. Even though "Shut Up and Play the Hits" just takes place over the last 48 hours of the band's existence, the film tells a larger story.
"We didn't want to make a film that was a biography of just the band. And we're very much interested in making something that came from a specific moment of time," Lovelace said. "With every song they played [at the concert], you could see it going through his head that, 'That's the last time I'll sing "Daft Punk" to an audience. That's the last time we'll play this.'
He added, "You could really get a sense of how that felt for them as a group of friends as the concert progressed."
Are you looking forward to seeing "Shut Up and Play the Hits"? Tell us in the comments section below or on Facebook and Twitter.