SXSW 2012: Horse Feathers perform "Where I'll Be"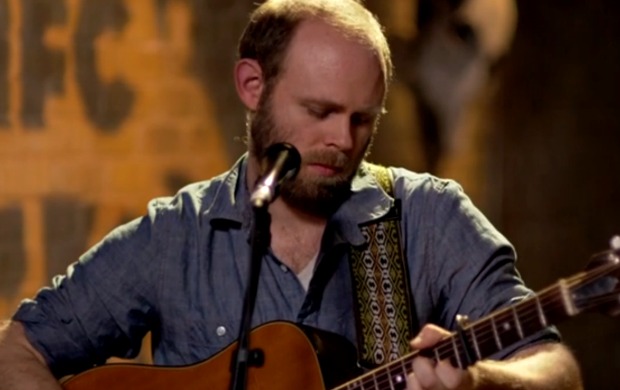 Posted by Melissa Locker on
Out in Portland, Oregon (a city we've heard of once or twice), Horse Feathers has been hard at work on a new album filled with swelling songs that will bring you to the brink of tears before letting you down easy. The duo of Justin Ringle and Nathan Crockett play the most brittley beautiful songs that will have you swaying along to the tunes that are inflected with the sounds of the lonesome wild west. Ringle's lyrics sing of heartache and hope in a way that makes you feel like you've never thought about the subject before. However, far from being sickly sweet or strictly alt-folk, the group brings together guitar harmonies, soaring strings, and wavering vocals to weave songs you'll want to hear again and again.
In support of their soon-to-be-released new album on Kill Rock Stars records, Horse Feathers are on the road. They swung by IFC's SXSW studio for an acoustic performance of their powerful song "Where I'll Be." Watch now:
video player loading
.
.
.