SXSW 2012: Heartless Bastards Perform "Skin and Bone"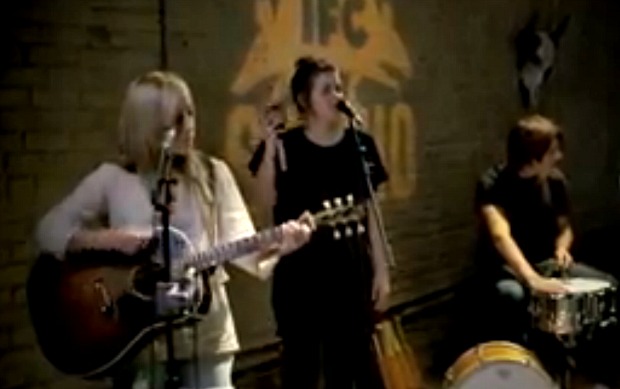 Posted by Melissa Locker on
A few weeks ago we got to premier premiere the video for "Parted Ways" by Austin-based band Heartless Bastards. The raucous video featured figures with comically large heads and bare painted breasts subbing in as googly eyes. Obviously we loved it and were thrilled to find out that the group would be swinging by the IFC studios at SXSW 2012 for an acoustic performance. Fronted by powerhouse singer Erika Wennerstrom, Heartless Bastards delivered a dazzling tune about returning to your hometown after years of change. Their performance paired Wennerstrom's alt-country inflected vocals with solitary bass lines, and a charmingly haunting ebb and flow dynamic. In short, Heartless Bastards proved that they don't need electricity to rock.
Here they are performing "Skin and Bone" off their powerful new album "Arrow":
video player loading
.
.
.