SXSW 2012: Delta Spirit perform "White Table" live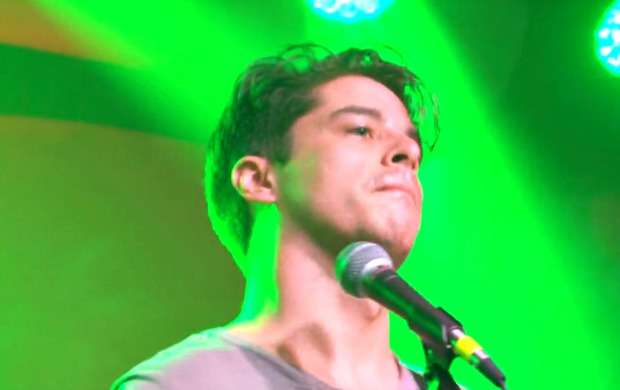 Posted by Melissa Locker on
It may have been their 14th performance at SXSW 2012, but Delta Spirit showed no signs of fatigue as they played IFC's Crossroads House. It's clear that the gritty California folk rockers didn't want to disappoint the filled-to-capacity house packed with fans eager to hear the group's set of new songs and old favorites. With a new line up including an additional guitarist, some synthesizers and drum machines to give their original formula a new slicker feel, Delta Spirit's third album shows a group coming into their own. While they may have been tired, frontman Matt Vasquez never stopped moving during their headlining show. Pairing twangy guitar with drum machine loops, the unassuming rockers soon filled the house with their expansive songs. The excitement among the crowd was evident on their faces as the band played a set filled with their drum-destroying and hook-filled rock songs from albums old and new.
Watch their performance of "White Table" from their 2010 album "History From Below" now:
video player loading
.
.
.