SXSW 2012: Bear in Heaven talk to Chris Keating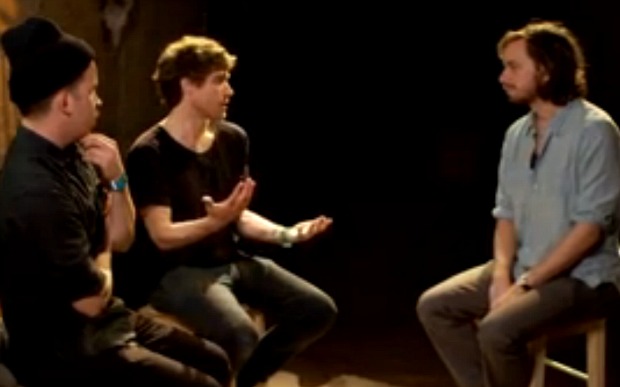 Posted by Melissa Locker on
The New York-based group Bear in Heaven has been making waves in the music world with their sonically expansive songs. A canny use of digital effects lets the band creates lush layered sounds that belie the fact that there are only three people in the group. The band's 2010 album "Beast Rest Forth Mouth," and it's 80s-inflected single "Lovesick Teenagers" were critical darlings and with their next psychedelically slick pop record due out in April the band is poised for big things.
Bear in Heaven swung by IFC's headquarters at SXSW to talk to music host Chris Keating about song structure, crafting catchy yet unformulaic songs, and, naturally, The Doors.
video player loading
.
.
.