SXSW 2012: HR Talks "Bad Brains Band in DC"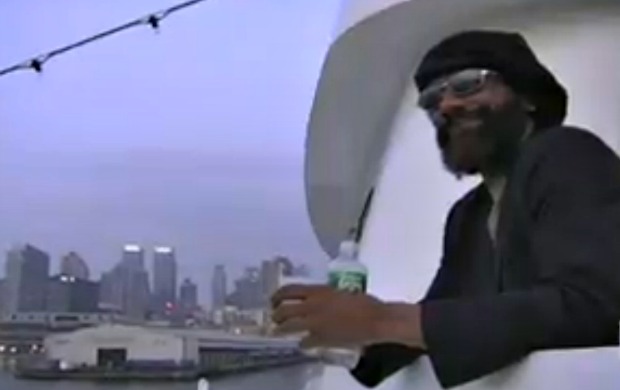 Posted by Melissa Locker on
When you study the history of hard core punk, the lasting impact of legendary Washington, D.C., band Bad Brains is apparent. Formed in 1977, Bad Brains and their eccentric front man HR blended punk and reggae to create a sound that is still unparallelled. They are one of the most important and influential American bands and yet they are frequently overlooked, despite the fact that their influence can clearly be heard in groups like Beastie Boys, Nirvana, No Doubt and countless more.
The band is finally getting their due with a new movie "Bad Brains in DC" documenting the band's complicated 30-year history. Using rare archival footage and original comic illustrations the film re-constructs Bad Brains' story from scrappy punk rockers in DC to the elder statesmen of the hard core scene.
As part of our coverage of the Best of SXSW, the group's legendary front man HR and the film's director, Mandy Stein, talked to our music host Chris Keating about the film, which started as an off-shoot of a documentary on the shuttering of the iconic punk club CBGBs. In the following clips, HR explains the root of Bad Brains musical evolution and clarifies that while the band didn't invent hard core, they definitely perfected it. It's hard to argue.
video player loading
.
.
.