Susan Sarandon talks about the Wachowskis' "Cloud Atlas"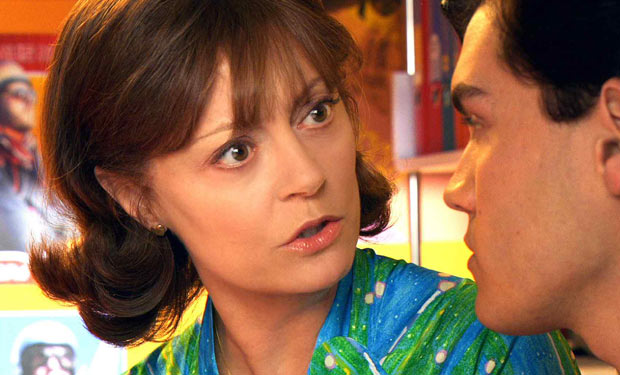 Posted by Aubrey Sitterson on
This weekend will see the American theatrical release of "Jeff, Who Lives at Home," starring Susan Sarandon as a middle-aged mother. While that role shouldn't be much of a stretch for the actress, she recently underwent a much more drastic transformation as part of filming for the new "Cloud Atlas."
The Hollywood Reporter caught up with Sarandon and learned that though she doesn't have an extremely large role in the film, her participation was still rather memorable. Like many of the actors in the Wachowskis and Tom Twyker-directed film, Sarandon played multiple characters, crossing both gender and racial boundaries in the process.
Sarandon described how she got into character for one of her roles, explaining, "He is Indian, dark-skinned, dressed like Cornell West and I have little glasses, a little bit of a belly." She goes on to note that she could not even recognize herself in the mirror while made up for the film.
The actress isn't the only actor undergoing radical transformations for the film, which also sees Hugh Grant alter his appearance with what Sarandon described as "very long, complete body tattoos." The film, based upon the novel of the same name by David Mitchell, also stars Tom Hanks, Halle Berry, Hugo Weaving, Keith David and others, and is planned for a release date in October of this year.
What do you think of Susan Sarandon's role in Cloud Atlas? Would you buy the actress as a paunchy Indian Cornell West? Tell us in the comments below or on Facebook or Twitter.