SXSW 2012: "Super Troopers 2" script "ready to go," say Broken Lizard stars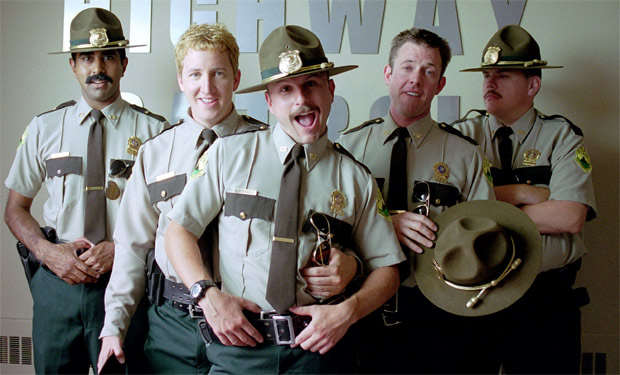 Posted by Terri Schwartz on
There's a big argument against Hollywood's current obsession with tacking a sequel on to every successful film, but some stories are just meant to be revisited. Such is the case with "Super Troopers," the 2001 cult comedy film that has gone on to have a continued life on home video in the 11 years since its big screen release.
IFC had the chance to catch up with the film's actor/director Jay Chandrasekhar and actor Kevin Heffernan at SXSW, where they were busy promoting their new film "The Babymakers." While there have been rumors of a "Super Troopers 2" for years, Chandrasekhar was able to confirm that the movie is pretty close to becoming an actuality.
"We're hoping to make 'Super Troopers 2' eventually," he said. "We've written the script and as soon as we figure out a little sort of legal thing with Fox, I think we'll hopefully get a chance to make that."
"It's ready to go," added Heffernan.
video player loading
.
.
.
The duo have worked together on many projects, as they are two of the five members of the comedy troupe Broken Lizard. Together with Steve Lemme, Paul Soter and Erik Stolhanske, the group has gone on to make such hilarious films as "Club Dread," "Beerfest" and, of course, "Super Troopers."
"The Babymakers" is Broken Lizard's latest collaboration, and they likely will work on many more projects together in the future. Chandrasekhar joked that he has been using the hope that their next film will be "Super Troopers 2" to his advantage in trying to get his new movie pitches off the ground.
"It's great because every time we make another movie, people will hopefully be like, 'Okay, could be another "Super Troopers," we better get involved!'" he said with a laugh.
Do you want to one day see "Super Troopers 2"? Tell us in the comments section below or on Facebook and Twitter.