Sneak Peek: Scott Aukerman and Reggie Watts in Comedy Bang! Bang!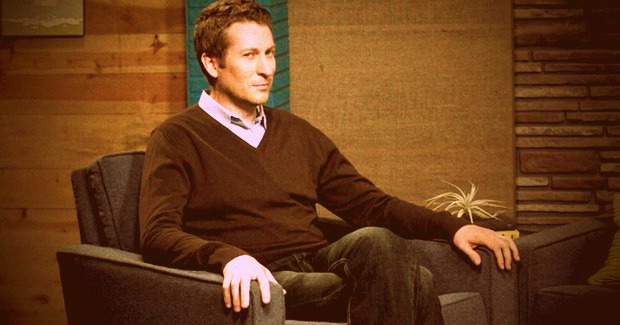 Posted by Melissa Locker on
To help ease the pain of "Portlandia" fans tearing up after the season finale of Fred Armisen's and Carrie Brownstein's sketch comedy show, we gave a sneak peek at the light at the end of the tunnel. Namely, Scott Aukerman's "Comedy Bang! Bang!", which is coming soon to IFC. As you'll see below in the sneak peek, we know not to mess with a good thing. The television version of Comedy Bang! Bang! retains many of the elements that listeners of the "Comedy Bang! Bang" podcast know and love. There's Scott Aukerman just hosting his normal talk show host, while IFC fave Reggie Watts makes up the one-man band. Then there is Paul F. Tompkins playing Andrew Lloyd Webber, the composer or a close facsimile thereof, who is a recurring character on the podcast. Since Comedy Bang! Bang! is a talk show, though, we can't just have Scott, Reggie, and Paul talking to each other, there has to be guests too. In this sneak peek we see Adam Scott of "Parks and Recreation" (and, of course, "Party Down") as the weekly guest offering some very important "celebrity advice" before Tompkins' Andrew Lloyd Webber shows up.
We know you'll love "Comedy Bang! Bang!" because whether you know it or not, you already love Scott Aukerman. He was a write/performer on "Mr. Show" and co-created and directed "Between Two Ferns" with Zach Galifianakis, and, hosted Comedy Death Ray right here on IFC. While we love the show's resident one-man bandleader, Reggie Watts (Comedian/Musician/Artist/Writer/Performer as seen on Conan's Live tour and on TBS as well as his Comedy Central Special WHY $#!+ SO CRAZY), we're pretty sure the feeling is mutual as he has written odes to Brooke Alvarez, "Portlandia", and "Malcolm in the Middle". We couldn't be more excited for this show to premiere in June.
video player loading
.
.
.
"Comedy Bang! Bang!" is coming in June to IFC