SXSW 2012: Mike Birbiglia explains his inspiration for "Sleepwalk with Me"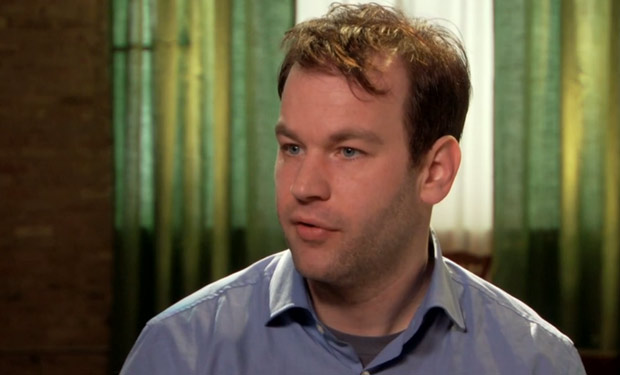 Posted by Terri Schwartz on
It's hard to ignore the fact that there are some pretty major parallels between the life of Mike Birbiglia and his new movie that premiered at SXSW, "Sleepwalk with Me." Birbiglia is a successful stand-up comedian, while the film's main character Matt Pandamiglio is on the brink of success and trying to break out in his career.
Though the story is largely fictional, Birbiglia admitted to IFC that he did draw on a lot of his own real-life experiences to write (and direct and act in) the film. While his jokes used to just be funny anecdotes, Birbiglia said he realized while performing at the US Comedy Arts Festival in Aspen that he could get a better response from his audience if he started telling more intensely personal stories than he had been before.
video player loading
.
.
.
The story he told in Aspen was called "My Girlfriend's Boyfriend," which is from the same one-man show that he's touring with right now. He told the story at that comedy festival, and said the response was so great that it changed how he viewed his brand of comedy
"It's basically about this embarrassing thing that happened in high school which is I had my first girlfriend, it was so exciting, but then she had another boyfriend, so I was like the back-up boyfriend," he said. "And eventually she invites me to meet her parents, and it's going really well, and then this other guy comes over, and I realize that I'm hanging out with my girlfriend's boyfriend."
It was a hard tale for Birbiglia to tell, but the pay-off was worth it in the end.
"It was such an embarrassing story and it was so hard for me to tell that on stage the first time in Aspen, Colorado, when I finally did it … I was like, 'I think that what I'm doing here is I'm getting as many laughs as what I was doing before, and it's connecting to the audience in a way that when you give the audience something, they give you something back,'" he said. "It's something more than laughs."
Do you prefer it when comedians tell embarrassing, personal anecdotes from their own life instead of just funny anecdotes? Tell us in the comments section below or on Facebook and Twitter.