Darren Aronofsky-helmed "Noah" setting sail with Russell Crowe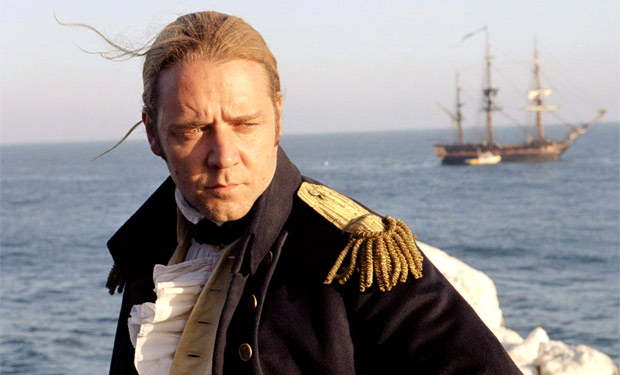 Posted by Aubrey Sitterson on
You've been hearing about it for almost a year now: Darren Aronofsky is planning on following up his 2010 hit, "Black Swan" with an adaptation of the biblical story of Noah. Now, the project is finally ready to begin filming this July, with none other than Russell Crowe stepping into the period sandals of the film's lead.
Deadline has the exclusive news about the new star of "Noah," which was once rumored to be headlined by Christian Bale. The casting of Crowe makes a certain amount of sense, however, as not only is he a humongous star, but the film's script even underwent a rewrite by John Logan, who penned the actor's breakout hit, "Gladiator."
"Noah" is clearly a passion project for Aronofsky, claiming he has "been moved and inspired by the story of Noah and his family's journey" since childhood and even turning down an opportunity to helm "The Wolverine" to take it on. The film is also an extraordinarily ambitious undertaking, however, as though it has been scaled back from the director's initial plan of a $130 million budget, it's still absolutely humongous in size, scope and cost compared to the $12 million "Black Swan." But seeing as that critically acclaimed film grossed $315 million worldwide, the hope is that an even bigger Aronofsky flick will yield even more colossal rewards for the New Regency/Paramount co-production.
Are you excited about Aronofsky's "Noah?" What do you think about the casting of Russell Crowe in the lead? Tell us in the comments below.