"Prometheus" teaser gives new glimpses of Ridley Scott's Sci-Fi epic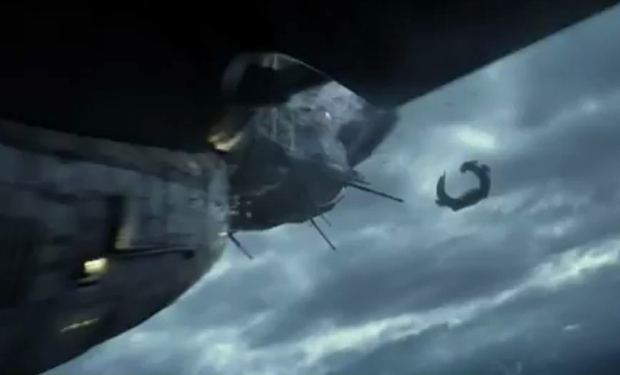 Posted by Aubrey Sitterson on
Go ahead and get all your giggles and snide remarks out of the way, because yes, we're hyping a teaser not for a movie itself, but for the trailer to an upcoming movie. Thing is, that upcoming movie is Ridley Scott's probably-maybe-somehow-related-to-"Alien" "Prometheus," which is reason enough to get excited for an advertisement for another advertisement.
Speculation has surrounded "Prometheus" ever since it was first announced, especially since it has been unclear from the beginning what, if any, link there will be between the new science fiction film and Scott's "Alien," which remains a defining work of science fiction cinema. This new teaser does nothing to definitively clear any of that up, but if it's not explicitly related to "Alien," it's definitely playing off the connection by not only mentioning Scott's pedigree, but also utilizing imagery and equipment that looks rather reminiscent of that seen in the original film as well as the sequel, "Aliens."
The film will finally make it to theaters on June 8 of this year, and stars Michael Fassbender, Charlize Theron, Idris Elba and Guy Pearce among others. Check out the teaser below and make sure to let us know what you think in the comments and on Facebook and Twitter.