Exclusive premiere: The Golden Filter "Kill Me"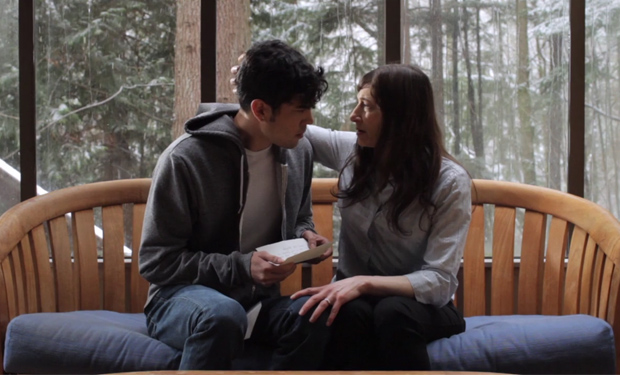 Posted by Brandon Kim on
The Golden Filter's dark ballad about a deceitful relationship became a disturbing tale of murder with Oedipal undertones in this video directed by High Five Collective (who've made videos for Kanye West and Odd Future among others).
"'Kill Me' was written about a destructive relationship I was in where the other person was obsessively lying the whole time," The Golden Filter's Penelope Trappes told us. "After putting the pieces together later on, I discovered the whole relationship was a farce and I should have seen the warnings. He was killing me softly with his lies. It's an eerily unsettling feeling to know you gave all of your trust to someone who wasn't real."
Anyone who didn't just marry their high school sweetheart can probably relate to the New York singer's tale, but hopefully the familiarity ends there and doesn't apply to the familial relationships in the video. "When we brought the song to High Five Collective, they had a beautifully terrifying take on conveying that sense of complete betrayal," Trappes added,  "hidden under a blanket of love and happiness."
video player loading
.
.
.
Also of note is The Golden Filter's short film "Syndromes," which will be screening at SXSW this year. A collaboration with Scandinavian director Kristoffer Borgli, the film deals with a young girl's unexplained ability to heal the wealthy elite, which leads her into a sinister underworld. The band's accompanying soundtrack EP, released via the band's own Perfectly Isolated label.
Can you see the warnings? Let us know in the comments below or on Twitter or Facebook!