Exclusive premiere: Say Anything "Burn A Miracle"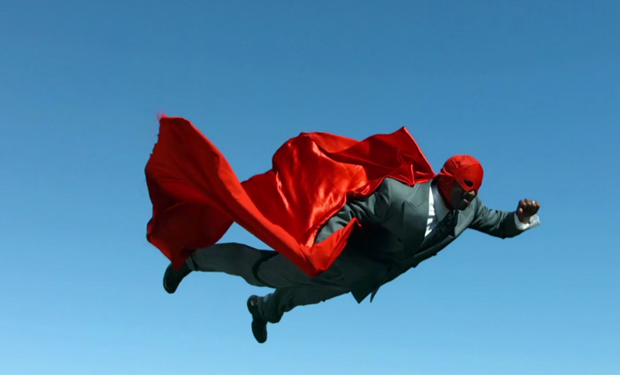 Posted by Brandon Kim on
For a self-described "fairly passive, overly analytical and neurotic Jewish guy," Say Anything's Max Bemis is pretty obsessed with anarchy.  It's not the capital, circle-A, kind of anarchy that comes to mind, but his own spiritually rooted brand."I believe that all of our collective existence, that of life itself, time and energy is essentially an all-encompassing, constantly evolving organism," he wrote last month in an essay for Spinner. "What one might define as chaos is really just each particle of this greater thing expressing itself and thereby powering a greater truer good."
In "Burn A Miracle" we see these particles reveling in explosive chaos — caped crusaders soar and plummet through the sky, a bowl of Cheerios bursts into flame, an American flag in all it's plastic glory is made in China. Some of this hits close to home, clearly someone has something to answer for. When we prodded Bemis to answer for this anarchistic extravaganza, he replied simply, "Clearly we like chaos enough to center our record around it; clearly we like chaos enough for this video to exist."
You may notice how "burn a miracle" sounds sometimes a bit like "burn America" when Bemis shouts it. Coincidence, or just chaos? This is the album opener from the band's new record, "Anarchy, My Dear," produced by Tim O'Heir (Superdrag, Sebadoh), out today on Equal Vision Records.
video player loading
.
.
.
Have you ever pleasured yourself to the music of well dressed inbred college students? Let us know in the comments below or on Twitter or Facebook!