Mila Kunis and Channing Tatum reportedly offered leading roles in Wachowski's "Jupiter Ascending"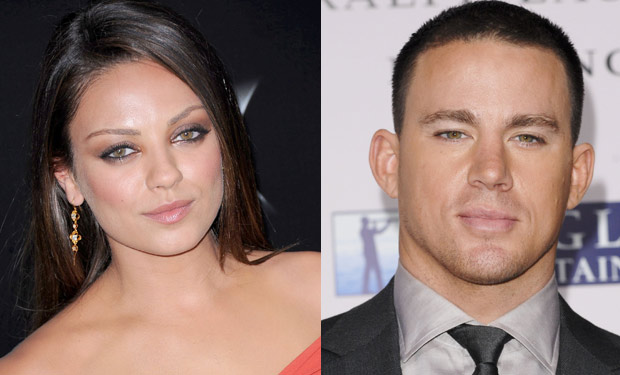 Posted by Terri Schwartz on
The Wachowskis have been busy working on wrapping up their adaptation of "Cloud Atlas," so we haven't heard much on the "Jupiter Ascending" front in a good five months. But even though it was sitting on the backburner, the Wachowskis have definitely not forgotten about it.
Today comes the news that the two actors have been offered the leading roles in the project. Deadline is reporting that offers have gone out to Mila Kunis and Channing Tatum to star in the upcoming sci-fi project. In addition, the website reports that "Jupiter Ascending" is still on track to start filming later this year.
Little is known about the Wachowski's latest project other than a rumor that it could surround warring space-based colonies (according to /Film. It will be the first original project they've filmed since "The Matrix Revolutions" hit theaters in 2003, as their planned Iraqi gay love story film never made it off the ground.
Originally it was rumored that Natalie Portman was being courted for the female role in "Cloud Atlas," but it seems that she was unable to make the filming schedule work out. Kunis is a solid choice as her replacement, and we could totally see her having great chemistry opposite Tatum. He is finally earning some acting cred thanks to a great comic performance in "21 Jump Street," and (hopefully) will be great in his upcoming flicks "G.I. Joe: Retaliation" and "Magic Mike."
Do you think that Kunis and Tatum could be good fits for a Wachowski film? Tell us in the comments section below or on Facebook and Twitter.