"The Wire" star Michael K. Williams slated to play Ol' Dirty Bastard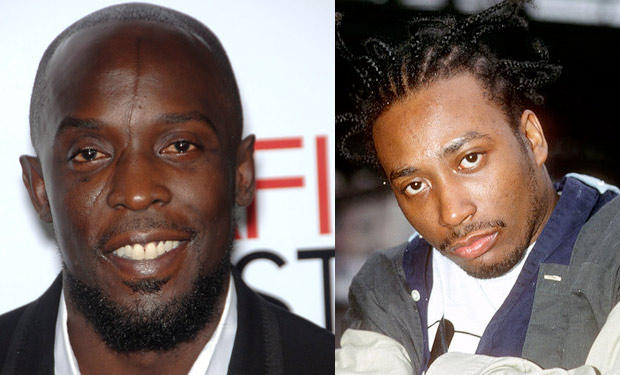 Posted by Aubrey Sitterson on
As anyone who has spent much time with high-end HBO drams knows, Michael K. Williams is a force to be reckoned with, courtesy of his stunning portrayals of uncompromising criminals with unique codes of honor. His charisma and ability played no small part in Omar Little and Chalky White becoming breakout stars of "The Wire" and "Boardwalk Empire," respectively, but the actor has yet to make a real impact on the big screen. That could possibly change as Williams takes on the role of Ol' Dirty Bastard in the new film "Dirty White Boy."
The film is based on the true story of Jarred Weisfeld, who fell in with the former Wu-Tang Clan member while working at VH1, and spent time with the late hip hop legend prior to his 2004 death. Producers Lars Knudsen and Jay Van Hoy say the story, "felt to us like 'Risky Business' and '8 mile,' with equal elements of darkness, humor and humanity." To us, that sounds like Williams and a white kid stripping down to their underwear and rapping, which would certainly cover the humor – maybe the darkness too depending on how they play it.
Ol' Dirty Bastard's stature as a hip hop icon has only grown in the years since his death, and with the support of the rapper's mother, Cherry Jones, "Dirty White Boy" could prove to be a fascinating look at the man behind the outrageous character. For more information on the people behind the project, check out the full press release at Deadline.
What do you think about "Dirty White Boy"? Would you watch a movie with Michael K. Williams as ODB? Tell us in the comments below.