Michael Bay tells "Teenage Mutant Ninja Turtles" fans to "take a breath, and chill"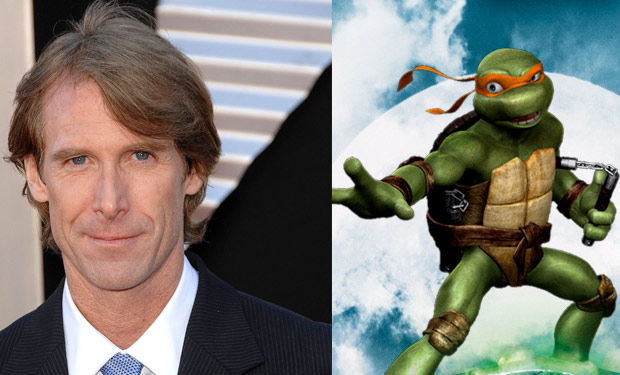 Posted by Terri Schwartz on
Only a day after the Internet went nuts over Michael Bay's comment regarding turning the Teenage Mutant Ninja Turtles into aliens in the upcoming remake of the classic story, the "Transformers" director has issued a response to the fan uproar.
"Fans need to take a breath, and chill," he wrote in the comments section of his website. "They have not read the script. Our team is working closely with one of the original creators of Ninja Turtles to help expand and give a more complex back story. Relax, we are including everything that made you become fans in the first place. We are just building a richer world."
Our first response: If anyone but Michael Bay had said that, we might believe him. But since this is the man who gave us the universally hated jive-talking Autobot twins in "Transformers: Revenge of the Fallen," we'll err on the side of skepticism. While we will agree that we have not read the script and that the pissed off fans should take a chill pill or a thousand, for some reason the idea of turning our favorite mutant turtles into aliens to build "a richer world" doesn't really sit well with us.
The original quote reads as follows:
"When you see this movie, kids are going to believe one day that these turtles do exist, when we are done with this movie," he said. "These turtles are from an alien race, and they're going to be tough, edgy, funny and completely lovable."
Do you want Bay tinkering with the "Turtles" source material? Tell us in the comments section below or on Facebook and Twitter.