Michael Bay will turn the Teenage Mutant Ninja Turtles into aliens for upcoming reboot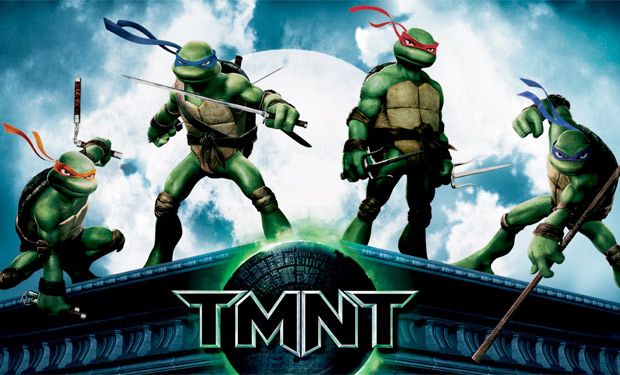 Posted by Rick Marshall on
If you thought that Michael Bay's treatment of the Transformers' universe was frustrating, wait until you hear what he has planned for the world of the Teenage Mutant Ninja Turtles.
During the Nickelodeon Upfront presentation in New York last week, Bay spoke briefly about his studio's take on the ol' Heroes in a Half-Shell, which are scheduled to get a big-screen reboot next year. Apparently, the plan is to make the heroes into aliens, and…
Wait, what? Yes, you read that correctly. According to Bay, instead of being mutated turtles (hence the "Mutant" part of their name), the Ninja Turtles will be aliens.
Here's what Bay had to say about the project during his presentation (with the money quote in bold, and the video embedded at the end of this post):
When you see this movie, kids are going to believe one day that these turtles do exist, when we are done with this movie," he said. These turtles are from an alien race, and they're going to be tough, edgy, funny and completely lovable.
The new film is expected to hit theaters in December 2013, with "Wrath of the Titans" director Jonathan Liebesman named as the man behind the camera for the Turtles' reboot just last month. "Mission: Impossible – Ghost Protocol" screenwriters Josh Applebaum and Andre Nemec provided the latest script for the film.
Given the Turtles' origin as a hard-edged, graphic comic book series created by Kevin Eastman and Peter Laird in the mid-'80s, their evolution into a wildly popular, kid-friendly animated series in 1987 was a bit of a surprise to fans — but Bay's take on the Turtles could present an even bigger shift, if his synopsis rings true for next year's reboot.
If nothing else, it could mean that the Teenage Mutant Ninja Turtles will become the Teenage Alien Ninja Turtles — which doesn't have quite the same ring to it.
Michael Bay talks Teenage Mutant Ninja Turtles
by stuffwelike
What do you think of Michael Bay's plans for the Teenage Mutant Ninja Turtles? Chime in below or on Facebook or Twitter.