Owen Wilson, Zach Galifianakis and (maybe) Amy Poehler line up for Matthew Weiner's "You Are Here"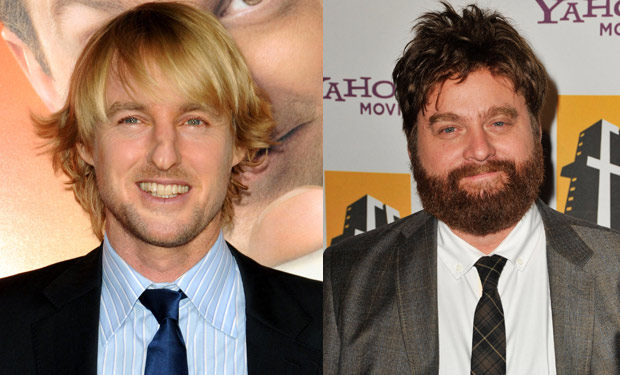 Posted by Terri Schwartz on
Considering how successful "Mad Men" is, it's hard to believe that it took so long for Matthew Weiner's directorial debut, "You Are Here," to get off the ground. But it's been three years since the "Man Men" creator first announced his plans to direct the film from the script he wrote, and it's only finally coming together.
Variety is reporting that Zach Galifianakis and Owen Wilson have come on board to play two childhood friends who decide to go on a road trip after Galifianakis's character received a significant inheritance following his father's death. In addition, Amy Poehler is in talks to co-star as one of the movie's female leads.
Gilbert Films is producing the project, and Lionsgate is handling the international sales. The flick was almost made in 2009 (starring Jennifer Aniston, Bradley Cooper and Galifianakis) and then again in 2010 (with Jack Black, Matt Dillon and Renee Zellweger), but it seems like this time it might actually happen.
It helps that "Mad Men's" fifth season is off to a strong start. "You Are Here" seems a bit lighter than "Man Men" in tone, but that could largely be thanks to the fact that it doesn't take place in the 1960s. The characters sound in line with the "Mad Men" ones we've come to know in love, though. Galifianakis's character is described as being unstable and Wilson's is supposed to party hard and chase after the ladies. Poehler could play either Galifianakis's sister or his father's widow.
"This movie has been my passion for eight years and to see it come together with Owen and Zach and Amy is a dream come true," Weiner said in a press release from Gilbert Films. "I can't wait to get started because the movie is about everything I care about and I'm tired of reading it out loud to my friends."
Are you excited Weiner's directorial debut is actually happening? Tell us in the comments section below or on Facebook and Twitter.