"Man of Steel" official banner shows a darker, edgier side of Superman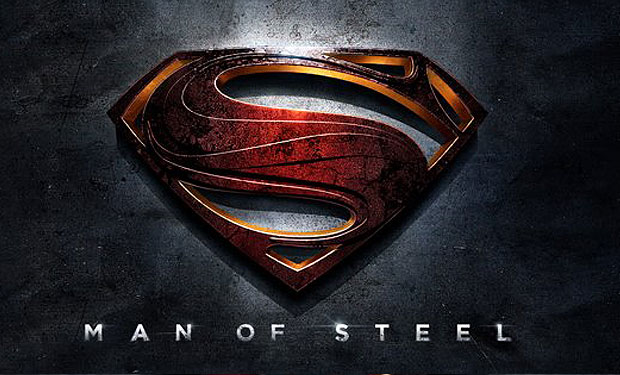 Posted by Terri Schwartz on
It's a bird, it's a plane, it's… the official banner for Zack Snyder's "Man of Steel."
The artwork features the first official imagery we've had from the film since Henry Cavill's Superman costume was revealed back in August. All has not been quiet on the Kryptonian front, though, as we've been inundated with set pictures and videos recorded by fans. But it's nice to have something finished and polished to look at to give us a sense of what we have to expect when "Man of Steel" hits theaters.
And, based on this banner and the image released before, it looks like we have something dark and gritty on our hands. Superman's logo has frequently featured bright colors, but this version is subdued, hard and edgy. It seems like no one was exaggerating when they said that this is going to be a more serious take on Superman than what we've seen before. We aren't talking Christopher Nolan levels of darkness here, but it looks like Warner Bros is trying to come close.
When IFC caught up with Michael Shannon at the Film Independent Spirit Awards, he shared that his take on General Zod might be different than everyone is expecting.
"He's actually a not very scary guy. He's just trying to do his job, just like anybody," he said. "I'm fond of him. I respect him."
In addition to Cavill and Shannon, "Man of Steel" stars Amy Adams, Russell Crowe, Kevin Costner, Diane Lane and Laurence Fishburne. It is due in theaters on June 14, 2013.
What do you think of the new banner? Tell us in the comments section below or on Facebook and Twitter!