"The King of Kong" adaptation writer hopeful film will still happen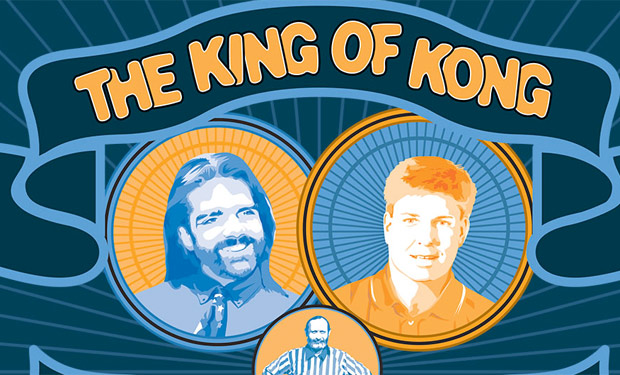 Posted by Rick Marshall on
It seems like every movie hitting theaters lately is either a sequel or an adaptation of a book or television series, but it's not often we get a movie based on a documentary. When IFC spoke to Michael Bacall, one of the writers on "21 Jump Street" (which happens to be based on TV series, of course), we made sure to get a quick update on his screenplay for "The King of Kong," a movie based on Seth Gordon's celebrated 2007 documentary of the same name about the competitive world of vintage video games.
According to Bacall, he turned in his script for "The King of Kong" a while ago, and is still waiting to find out whether the project will move forward.
"I'm not sure what [the studio] is doing with it," he said. "But for the time I was working on it, it was a blast. I got to relive my arcade years, when I was seven years old and running around Chuck E Cheese with a pocket full of quarters."
Even if the film doesn't move forward, he's thrilled about one thing that came out of it: his vintage Donkey Kong machine.
"I bought a Donkey Kong machine for the time I was working on it and I got to call it research," he laughed.
While he couldn't share too many details about his take on the film and how it might differ from "The King of Kong: A Fistful of Quarters" (other than being, well… scripted), he did offer a few details about the research he put into it that didn't involve playing Donkey Kong for hours.
"I flew out to New Hampshire and got to follow around some of the participants in the documentary, so that was a lot of fun for me, getting to dip my toe in that world of vintage arcade games," he said. "So hopefully they'll move forward with the project at some point."
He was also quick to add even more praise to the accolades heaped on the "King of Kong" documentary, and offer his own take on why it was such a success.
"The documentary did such a knockout job of making something that should feel very low-stakes feel like it has the highest stakes in the world," he said.
Would you like to see "The King of Kong" movie get made? Chime in below or on Facebook or Twitter.