Exclusive: John Hawkes on turning down "The Walking Dead" role: "It wasn't right for me"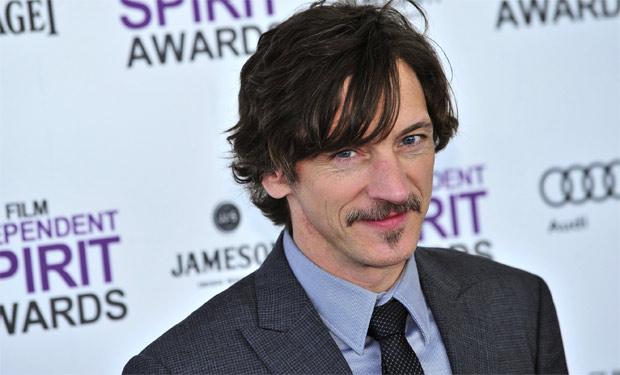 Posted by Terri Schwartz on
It came as a bit of a surprise when the publicist for "Martha Marcy May Marlene" star John Hawkes quickly shot down any hope that the Oscar nominated actor would appear on "The Walking Dead." News that the producers behind the show were trying to court Hawkes for the twisted role of Philip Blake, aka The Governor, had leaked, and fans were quickly glomming on to what seemed like pitch-perfect casting of "The Walking Dead" villain. The main problem? Hawkes didn't agree that he was the right fit for the character.
IFC caught up with Hawkes at the Film Independent Spirit Awards red carpet and asked him if he'd heard of AMC's interest or had any thoughts about it? Turns out he had, and he was the one to actively turn down the part.
"They were kind enough to show interest. It just felt like it wasn't right for me," Hawkes explained. "I think they're going to find someone who will do a better job than I would have, and I think they'll be happy in the end."
And it seems as though AMC has. The network has announced today that British actor David Morrissey has landed The Governor role and will likely make his debut in early season three. In "The Walking Dead" comics, we meet the Governor at a small community called Woodbury where zombies and human prisoners are sometimes forced to face off in gladiator-style games. The Governor is the head honcho at the prison, and also has some of his own dark secrets.
We're excited that Morrissey has the part, but it was Tom Savini, an actor best known for his roles in "Machete" and "From Dusk Till Dawn," who was really vying for the role. Savini actively campaigned "Walking Dead" producer Greg Nicotero for the role of The Governor since it became clear that he would be a character on the show about a year ago.
"Every time I see the graphic novel, and I see a picture of The Governor, who looks just like me, I send Greg a picture. I just won't give up," Savini told MovieWeb. "Tell everyone to vote: Tom Savini for Governor on 'The Walking Dead'!"
The main problem with that was that Nicotero had been trying to land Hawkes for the role instead of Savini. But even though Hawkes gave a big "no" as his answer, it wasn't Savini's time to shine. We'll be seeing The Governor next season on "The Walking Dead," and we're excited to see what Morrissey will do with the part.
Are you disappointed Hawkes wasn't interested in the role of The Governor? Tell us in the comments section below or on Facebook and Twitter.