Jennifer Lawrence and Lenny Kravitz meet for the first time in new "The Hunger Games" clip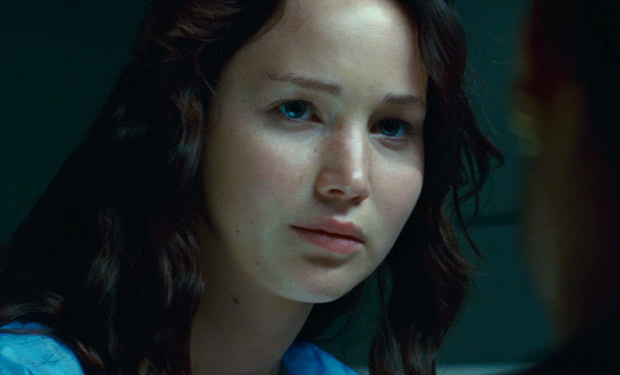 Posted by Terri Schwartz on
A brand new clip from "The Hunger Games" has hit the web and, while it's not as badass as the last sequence, it still gives fans a good idea of what they can expect once the movie hits theaters on March 23.
The scene shows the first meeting between Katniss (Jennifer Lawrence) and her stylist Cinna (Lenny Kravitz). It's the beginning of a really great friendship between the two characters, and one that helps Katniss survives as she goes through some of the harder trials leading up to and through the Hunger Games. The scene includes a great moment where Cinna tells Katniss that he's so sorry she was put in a position to have to compete in the Games, which makes him the first person to not congratulate her on the "great" opportunity.
It's worth noting that a lot of Lawrence and Katniss's onscreen chemistry comes from a great relationship offscreen. Lawrence became close friends with Kravitz's daughter Zoe Kravitz while filming "X-Men: First Class" and so she and the "Precious" star already knew one another when "The Hunger Games" started filming. Their father/daughter relationship definitely comes through onscreen, and Kravitz looks like he's going to do some of his best work yet.
"The Hunger Games" tells the story of Katniss Everdeen, a 16-year-old girl from the poor District 12 section of the futuristic country Panem who volunteers herself into the annual Hunger Games to take the place of her sister. In the Hunger Games, she must fight to the death against 23 of her peers on national television to win fame and fortune to her District. But Katniss only thinks about her survival and returning to her family, and that's what gives her the edge. "The Hunger Games" hits theaters on March 23, 2012.
What did you think of "The Hunger Games" clip? Tell us in the comments section below or on Facebook and Twitter.