"The Hunger Games" has third biggest opening weekend of all time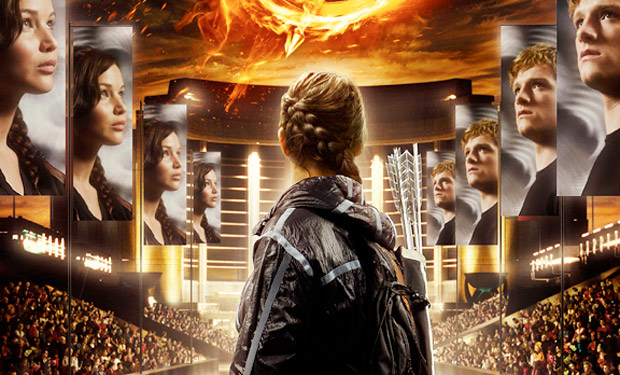 Posted by Aubrey Sitterson on
Did you go see "The Hunger Games" this weekend? Pretty much everyone else did apparently, as the adaptation of the young adult novel racked up $155 million this weekend in domestic box office alone, making it the third largest debut ever, and the biggest non-summer opening of all time.
After months of coverage and ads positioning "The Hunger Games" as both "The next 'Harry Potter'," and a more accomplished alternative to "Twilight," it's no surprise that this past weekend's opening was a successful one. But the strength of that opening weekend, which also saw the movie pull in $59.3 million internationally, is still, frankly, amazing, especially considering that it is now the only film in the top ten opening weekends which isn't a sequel. If Lionsgate stays the course, it's reasonable to expect future installments in the "Hunger Games" franchise to open even higher. The Hollywood Reporter quoted Lionsgate president of marketing Tim Palen as saying, "It was the perfect storm. Having the first film in a franchise to be so gigantic is amazing."
While the statistic may well be challenged this summer with the release of both "The Avengers" and "The Dark Knight Rises," currently, the only films which have made more money on their opening weekends than "The Hunger Games" are "Harry Potter and the Deathly Hallows Part 2" and "The Dark Knight." That means that "The Hunger Games" opened stronger than heavy hitters like "Spider-Man 3," "Iron Man 2" and every single "Twilight" movie.
Just as impressive as how many tickets were sold for "The Hunger Games," however, was how people bought them. A stunning 22% of those $155 million in tickets were sold through online purveyor Fandango, a record for the company. According to the Hollywood Reporter once again, at peak times, their site was selling 17 "Hunger Games" tickets per second.
Did you see the "The Hunger Games" this past weekend? What did you think of the film? Tell us in the comments below.