"House at the End of the Street" trailer features a terrified Jennifer Lawrence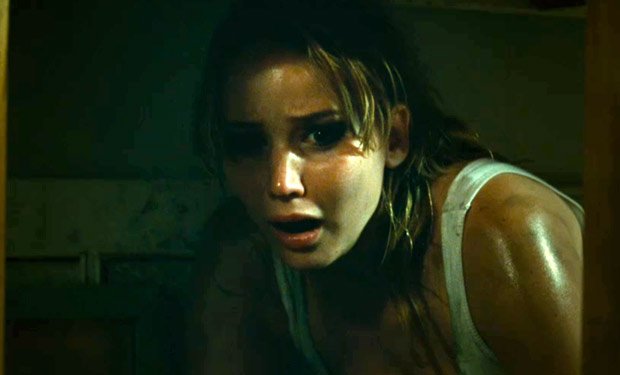 Posted by Terri Schwartz on
The Hunger Games have got nothing on the "House at the End of the Street." Or at least that's what the new trailer for the film would like us to believe.
Jennifer Lawrence shot the horror film before "The Hunger Games" hit theaters, but "House at the End of the Street" is only now being released (it's due out September 21). The film follows Lawrence's character Elissa and her mother Sarah (Elisabeth Shue) as they move to a new rural town and into a seemingly perfect house. However they found out that the town has a terrifying secret: a girl killed both her parents in the house next door and then disappeared.
Her brother Ryan (Max Thieriot) was the only survivor, and now lives alone in the house. Elissa starts dating Ryan against her mother's wishes, and the couple gets drawn into a terrifying mystery and — judging by the trailer — witness the return of Ryan's sister.
The story is a familiar one, but the trailer is anything but. This first trailer for "House at the End of the Street" — which comes to us courtesy of MTV News — does a great job setting up the scares in the flick by telling its story backwards. It's a really interesting way to set this horror film apart from the many others that come out every year. And it also does a great job showing off what looks to be another phenomenal performance by Lawrence.
Did this trailer grab your attention? Tell us in the comments section below or on Facebook and Twitter.