Exclusive Premiere: Sarah Jaffe "Glorified High"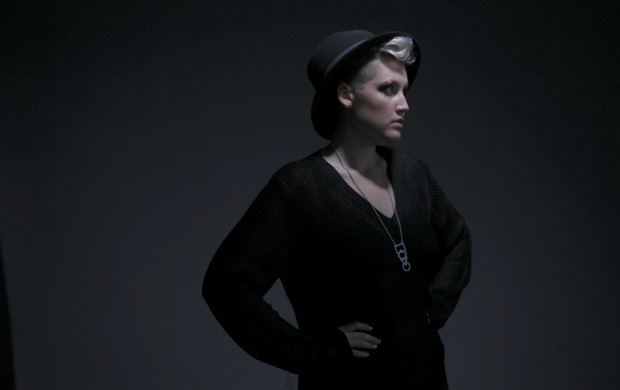 Posted by Melissa Locker on
When Texas native Sarah Jaffe penned the songs on her debut album "Suburban Nature," she was still in high school. The album was an exploration of life and relationships as seen through the eyes of an old soul with a sultry slow voice. The rookie album and stand-out tracks "Clementine" and "Vulnerable" were featured on many of 2010's Best Of and Top Ten lists. Sarah has grown up since then, both in age and in songwriting. Her new songs still belie her youth, but she no longer sounds precocious. Instead she swapped her savant status for a musical maturity that makes for an amazing depth of sound. We are thrilled to premiere the first single off her new album "The Body Wins," which is due out April 24th.
Listen to "Glorified High" here:

Here's what Sarah had to say about the track's genesis:
Glorified High was a 30 second scrap of a demo that I sent to John Congleton while recording with him. It was among a handful of unfinished recordings that I sent to him to spark some ideas for new songs. Thinking about the song now that it's complete, I'm fairly certain that the song would've never come into existence if we didn't dig for it. I'm so grateful to John for that. A lot of the songs from this upcoming record were recycled hooks, or lyrics from short demos that I wouldn't have thought twice about if it wasn't for him.
The John Congleton she credits in her quote is the producer of her forthcoming album. Congleton has worked with Explosions In the Sky and The Walkmen, and most aptly, St. Vincent. It's not much of a leap to compare Jaffe to St. Vincent and Congleton's subtle touches on the album will make the similarities even more apparent. And who would complain about a comparison to Annie Clark? "The Body Wins" also features guest musicians including Fiona Brice (composer, orchestral arranger and violinist who has played with Kanye West, Placebo and Patrick Wolf among others), McKenzie Smith from Midlake and Scott Danbom from Centro-Matic.
Are you headed to SXSW? If so, be sure to check out Sarah's set with Tennis and Youth Lagoon on Thursday March 15th at Club Deville.
Photo credit: Dylan Hollingsworth.